Erotic Hypnosis MP3s by Hypnodomme Shelle Rivers
DOMINA'S PUPPET
Written by

shelle Rivers

Hits: 50
W/we all know and have seen a wooden, limp, mindless puppet, completely controlled by it's puppeteer. What could be more manipulating and dominating than a puppeteer over that puppet?....your Domina over Her slave. Listen to this week's session The Puppeteer. The INDUCTION is one of My best EVER, I think....CONFUSION takes over, subconscious mind gives in. you will lose this time (your mind), My helpless puppet, limp and mindless, required to respond on the end of My silky shiny strings. I am your Hypnotist and your ENCHANTING Puppeteer. And you, My puppet, will lose all control, giving in, passive, submissive, obedient to each tug of My string. This will bring you to the most intense depths of physical and mental enslavement, a place you will come back to again and again. You will find yourself caught up in automatic RESPONSES that are ongoing...NEVER ending. As My control strengthens.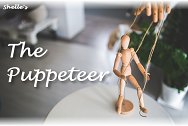 This session will be like that book that you just can't put down. I will attach to you….giggles, like never before. I'll get under your skin and deeper...
I have very specific post hypnotic requirements that are irresistible, you will not be able to resist, of course...and when the time cums, you will feel the intensity of My control and find yourself begging, PLEADING...ohhh, so sexy, "Please Domina, i'm begging You…..." I know even before you listen to My voice and words, you understand how POWERFUL this session will be for you, My little puppet.
Note: Contracted you can look to your SFS monthly Calendar. More updates on that mistake...giggles!!!
ASSIGNMENT
Contracted look in SFS for this week's Use, used, useful Assignment posted as a complement to this week's Puppet file. you will make a list of 5 for each word: USE, USED, USEFUL, as explained in the assignment. If you are not contracted, you may use the above assignment link.
UPDATES
Contracted look for TWO new slave stories posted on SFS. I am working My way through the stories you've sent, trying to add My editor's touch to make you perfect for Me. I am PLEASED with an abundance.
NEXT WEEK
After a teasing delay, you will be happy with the results of My new experimenting techniques in Neuro-Lab Rat 2. Could that be next week...or will I make you wait...Waiting makes you need Me even more, you know. Don't you just love being used and useful to Me?
Check My special deals!
Erotic Hypnosis MP3s - Brainwashing and Mind Control
Written by

Administrator

Hits: 14072
Come sample My titillating, hypnotic Videos.

Erotic Hypnosis
Welcome to Shelle Rivers Hypnotica, the place to submit to Me.  You will love surrendering to My Erotic Hypnosis.  I discovered My desire and ability to control those around Me in my early teens.  Erotic Hypnosis has allowed Me to take my Control to the next level.
You will be Mine, and I will guide you wherever I choose.
Femdom Hypnosis
Female Domination by a young Princess.  New submissives are always surprised by the power of My sweet and gentle Voice, and how quickly they become addicted to my MP3 recordings, live phone sessions and now even My personal communication exchanges.
I will slip in under your radar, softly and subtly replacing your thoughts with My words and My programming.
Hypnodomme Shelle Rivers
I am a certified hypnotist.  I am sweet, sassy and sexy and sometimes firm and hard.
My area of erotic hypnosis expertise is known as "soft domme", which means that I want to enjoy the experience with you, not at your expense--well of course it is partly at your expense!  But I am expert with all forms of Erotic Hypnosis and Brainwashing.
Submit to My Stimulating Domination
You will quickly find out how much I enjoy what I do---from my laughter (sometimes giggles), to my willingness to spend time getting to know you, your needs and desires.  Erotic hypnosis must be fun for Me, or I will simply go and do something else that is.
I hope you will join Me on this ride. I will hypnotically own you, your body and mind.  But, you can trust Me, W/we will both enjoy the experience and the journey together.

Shelle Rivers


Click and Vote daily for your Domina!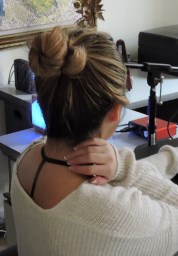 Get Updated