Beta male-2
Beta male assignment #2
Description
Level: Hard
Length: 8 minutes
Category: Chastity-Assignments
This second assignment will make further changes in your life. These additional assignments are primarily directed toward you and the significant woman in your life.
you serve ME by serving her...
Product Download
Beta-Male-2-xi39knsm.mp3
Beta-Male-2-xi39knsm.mp3
Reviews
Monday, 06 May 2013
The Beta Male series is training me to live in submission to Shelle (already true) and to my girlfriend (not now true, difficult, uncertain, dangerous, very exciting, unspeakably sexy). BM2 pushes me beyond comfort, but is clever, even brilliant in requiring a subtle, seductive approach. By "pushes," I mean chastity-fueled squirming obsession until I obey. I look forward to being bi-submissive.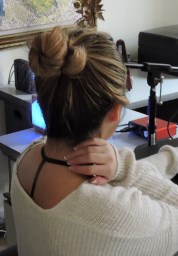 Get Updated