Written by

shelle Rivers

Category: Blog
This week's coming session, "Power Exchange" is an instructional session about learning the right way to obey, to fall into trance with a soothing, arousing MASTERFUL COVERT induction.... Another spellbinding session that with some serious repletion will convert any man into a compliant slave.  This session is POWERFUL and you will love the REINFORCEMENT techniques.  you will find yourself blissfully lost in the intense euphoria of My web of EROTIC control.  Admit it, that thought is incredibly SEXY, wonderfully DOMINANT and wickedly PROVOCATIVE to the submissive you!
I know you will absolutely love the way I have constructed this session with questions, tasks and step by step instructions that bring you...A perfect session....Obedience is Pleasure.  you have the option of two happy endings and I will be pleased with whichever YOU choose.
PANTY RAID
This has been a lot of fun, so I am continuing your opportunity for the Panty Raid.  I am saving My panties just for you and even thinking of new file sessions and triggers that will feature your pair of My P*ssy Scented Panties.
RE-FORM Class #3
I am monitoring your assignment from Re-Form Classes, especially how you are expressing to Me your feelings of "gratitude" for allowing your orgasm and will include it as part of your grade.  Also, if you missed it, now is the time take the Class.
To prepare for next month's lesson, I have an assignment to assist with My lesson plan.  W/we will be discussing different categories/types/description of "slaves".  How would you describe yourself?  your interest/motivation for serving?  For instance, is it:  Hypnosis, chastity, fetishes, stroking, sissy, working for Me, etc.  Like Class #3, I am planning specific demonstrations for each slave category. ~giggles~
So Email Me with your self "SLAVE DESCRIPTION" in the heading and I will make sure to include what would be Perfect slave behavior for you.
I have been asked, recently, if I would allow help with paying some of My MORE specific monthly bills, like utilities, internet services, insurance.  I'm thinking about it.  If I decide to go ahead with it, I would add that to My VOLUNTEER Assignment.  So, if you have any interest, contact Me with either "helpful" or "useful" in heading and W/we can discuss it.
UPDATE
Work on the new website continues to make progress with some decisions I'll have to make.
NEXT WEEK
My sissy, you will be happy....and another surprise or two.
Check My special deals …
Law Of Hypnosis --
I have you Mind Fucked in so many ways now...you're not even sure what is happening...
Collar Of Enslavement --
Feel My Sexy CONTROL as you experience what it would be like to be a completely helpless and submissive slave ...
The HARD Game --
Are you up for a challenge? COME ON, play with ME...I'm feeling naughty.
Written by

shelle Rivers

Category: Blog

The bell is ringing and your presence is required in Re-Form School - Class #3.  W/we are here with a new training lesson.  Cum to class ready to learn.  I am excited with every opportunity to teach such a receptive student with lessons that will improve your life......and MINE!  My goal is to give you the foundation to be the best person and submissive you can be in service to your Professor Shelle.  What W/we have is a unique Domina-slave relationship.  you are exactly where you belong, to Me.
The primary topic of Class #3 is Ownership and how it is the foundation and motivation for your expressions of submission, obedience and desire to please Me.  I find My student is most attentive when your c*ck is at attention.  An Ownership class demonstration is so arousing that I am making this session the RELEASE File for the 15th of this month.  But just the first time you listen to it ~giggles~ (Permission would be required when you come back to listen at a later date).
Be sure to follow ALL instructions and email Me your class assignment.  I will monitor who is and who is not accepting the TRUTH in My teachings.  Here is the Re-form School Curriculum for the remaining classes.
UPDATES
The Panty Raid is in progress.  W/we will stay in touch, so you can be in touch with My panties.  I still have some perfumed worn P*ssy Scented PANTIES infused with the essence of DOMINA.  Take a very deep breath, My puppy.
Progress continues on the new Website.  I've been getting good slave advice that I am not pushy enough and not getting the help I deserve as your DOMINA.  So I'm taking good advice.  Here is where to make your website contribution.  CHALLENGE ...
Contracted, I am posting a New slave story on SFS, a Therapist story I really enjoyed.  And I know you will, too.
NEXT WEEK
I can guarantee you are going to love how I show you the right way in next week's session.
My special deals ...
Written by

shelle Rivers

Category: Blog
My pet, it's been a while since I brought you into Shelle's Playground.  It's about time, again, that you jump into action on My Schedule, when I want...Oh, so sexy and arousing to know you are SURRENDERING to your Domina with 2 NEW Playground Triggers this week, KM and PLB....I can't give anything away except that My commands are your thoughts.  you love your Submission to My Domination.  Sexy surprises await you.  The NEXT two weeks will be BUSY on the playground.  Yes, I'm DEVOTING two weeks to strict sexy playtime.  It's time W/we spend more time together.  PREPARE for some daring trigger play.  BE SURE TO FOLLOW ME ON Twitter and Facebook.  This is where MOST of the TRIGGERS will be released.
you trust Me to blindly show your obedience without thought, without question.  These Triggers will be excellent training for you, My puppy.  If you haven't already come into My Playground to play with Me, I have in Special Deals My Playground Series with 13 of My "Playtime" Surrender triggers, that gives you all you need to know to get started and to play with your........Domina, of course. ~giggles~.  If you are interested in getting ALL My Playground Triggers at a special package price, or any portion thereof, just send Me an email with your request.
I'm curious.  And I want to take a survey.  Playgrounds C and S commands are My reward to you for being a good boy or sissy gurl and I know you can't wait to hear those commands.  But what are your other very favorite Playground Triggers in any of the sections of My Playground?  Email Me with SURRENDER (add which one ) in the heading so I see what really turns you on.  Plus, if you have HARD LIMITS trigger suggestions, let Me know.  I'm busy writing new ones...I know you love to be useful.
PANTY RAID
Have you gone back to listen to your Therapist panty addiction?  This week I have your cure.  Something that will let you fully enjoy and understand what it means to be My panty slave.  I announced last week, that as ongoing therapy for any panty addiction, I recommend the following therapy.  A pair of My well worn P*ssy Scented Panties package with a picture of Me wearing them before I put them in the mail to you.  I have been wearing and saving them just for you.  Order a pair of panties and I will select the pair I think will be perfect for you --- If you go to My Wish List and buy a pack of panties, I will send an extra pair along with My Scented panties, to use with My future instructions....to use, wash and reuse for those SURRENDER C moments. ~giggles~
PREPAID TUITION
There is still time to PRE-PAY tuition for the remaining 13 Re-Form School classes.  O/our next class will be NEXT WEEK...A lesson on Ownership.  This pre-pay tuition will also help with a large New Website bill due very soon as more progress is being made.  I can't wait to be up and running with mobile friendly access.  I'll keep you posted.
NEXT WEEK
As mentioned, Class #3 will be next week and as a notice to you for the 15th of this month, I will be using Re-Form Class #3 as the file session for your Orgasm Release (or denial).
Check My special deals ~~~
Written by

shelle Rivers

Category: Blog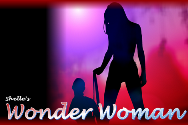 Did you know that no Disney Princess has been plastered on as many magazine covers, adorned as many T-shirts, or sold the countless comics, dolls, and action figures than Wonder Woman has. Do you know who I'm talking about. Well, I am about to OPEN you up to a whole different world of Wonder Woman. I wonder, can you take it...can you listen to my NAUGHTY twist and TURNS without EXPLODING.
The fictional Wonder Woman had a way of making men weak...just like ME. Feeling weak is SEXY, I mean falling weak for Me...Not a weak man, a strong man that goes to his knees for Me...Submitting to A POWERFUL "WONDER" WOMAN is one of the best feelings you can have. That feeling of being helplessly undone by your own weaknesses.... that I strategically use against you. Bound up and hog tied down into a life of endless submission. I want you feeling that ache as the GOLDEN bindings tighten around you and you succumb to MY will.
It's almost like I'm forcing you to do something, something you want to fight to prove I'm wrong about you. Being forced to respond, will you fight Me...do you want to TRY to prove Me wrong...I'm not giving anything away other than that in the battle of the sexes, you will lose, forever desperate for the ULTIMATE power of a Dominant Woman.
Open your mind and LISTEN now...
SEPTEMBER 1ST
you have been stroking and edging. Now I allow you to cum for Me. On the 1st of September and I give you permission to Release to Wonder Woman (C*m Version) or Unethical Therapist-Addiction. I expect My non-contracted to show your appreciation with a Tribute.
HOMEWORK ASSIGNMENTS
Professor Shelle is sooo pleased with Her students. Tributes have been as expected, My willing and eager student. So a good student gets A for work effort, earning your degree and proving to your Professor that MY teachings have been accepted as your TRUTH. There is still time before the September RE-FORM SCHOOL Class #3 to PRE-PAY for the remaining 13 Lessons ...
SFS NEWS
There is a Huge surprise to contracted coming. Be looking for it.
There will be a New slave story posted this weekend. Thanks, again for all your stories. If you have not seen yours yet, don't worry....It's coming soon.
I've gotten some suggestions for "THOUGHT FOR TODAY and OBEY DOMINA" for the SFS Calendar, which I will be using. Thank you, My pet.
And welcome to NEWLY contracted slaves.
BIRTHDAY FOLLOWUP I need your help. I had an amazing BD, thanks to you. I want to send a Thank You. There are still gifts that I have NO idea who to THANK...Let Me know if you've sent books, a silk scarf, personal items and more. If you did NOT get a TY note, email Me. your GIFTS were perfect, I don't want you to wonder if I got them.
UPDATES:
PANTY ADDICTION
Next week your Therapist will provide ongoing Therapy to satisfy your desperate condition. Yes, an exciting naughty panties surprise from your Therapist.
The New Website is still moving forward, no roll out date yet. And a thank you for web support via Challenge.
NEXT WEEK
Want to cum play with Me and Surrender to 2 new NAUGHTY triggers? I've made a special place deep into My Playground for you.
PANTY ADDICTION---watch for SPECIAL PACKAGE
As ongoing therapy for any panty addiction, I recommend the following therapy. A pair of My well worn personally SCENTED PANTIES with a picture of Me wearing them before I put them in the mail to you.
My special deals ...
Written by

shelle Rivers

Category: Blog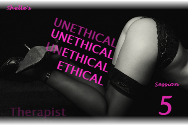 This is the week for your Wicked Hypno-Domme to make Her appearance. I am leaving "soft and sweet" at the door. How often do you have the opportunity to feel the arousal of being seduced, manipulated and exploited by a beautiful, powerful Woman? Come in, lie down on your Therapist's white leather couch and experience Unethical Therapist-Addiction.
Give in and let's explore. When Dr. Shelle hypnotizes you into a state of frenzied arousal, you will crave to submit to all Her instructions. WICKED never felt so good and all you have to do is listen...and trust Me...I am your Therapist.
If you feel the need for FURTHER Therapy to discuss your personal Fetish obsession, your Domina Shelle and Lady Helena are available for consultation. Make your appointment. If you DARE!
RE-FORM SCHOOL FOLLOW UP
I've gotten lots of responses to your Re-Form School assignment: you love Me, you need to obey, are "living to serve and please Me", "best part of my life", and you loved the teenage story.... Paying to please Me.... And I Love hearing all your reasons. I'll have to think of a way to keep this up.... And keep "it" up~ giggles~
O/our next 13 delicious sessions are all focused in part on making you the best you can be for Me. W/we will explore lots of topics. I will be asking for feedback on what you need to be an even better slave/submissive and that will be included in O/our class sessions, making Me an even MORE Perfect Domina for you.
My puppy, you may email and request a Pre-paid Arrangement on tuition payments to receive a Special Deal on the cost of the remaining 13 monthly classes. It comes with a free Brain Chip file. I also have an advanced copy of the curriculum for the remaining 13 classes so you can review and decide. Pre-payment can be made anytime before the next class to fit it into your budget and made in two payments.
UPDATES
New Website......I am reviewing options and making progress on the new site. Thanks for contributions and offers to help Me with this large expense. I really appreciate you for taking care of Me in this way.
you might have noticed the new pictures of your Sexy Domina on the current website. I like to keep My image fresh in your mind at all times. So when you go to bed you are always dreaming of Me.
What makes O/our Dom-slave relationship unique is that O/our interactions are very real and personal. you are motivation for Me to work hard to create new, varied and exciting experiences for you when you show your gratitude by supporting Me and My work.
SFS ASSIGNMENT FOR CONTRACTED
Submit for SFS September calendar two (or three) ideas that you would like to see posted with "OBEY" in the email heading. I'll save and use your ideas possibly even for this year's FARM ASSIGNMENT at harvest time. Make your Domina look smart, clever and oh so arousing! ~giggles~
One idea for: THOUGHT FOR TODAY
And
One instruction for: OBEY DOMINA or SISSY OBEY
For instance, on SFS today THOUGHT FOR TODAY Submitting to the manipulation and exploitation of my powerful, beautiful Domina is such an arousing turn on.
If you are not Contracted and want to enjoy the benefits of Ownership, try Me. Then, let's talk about it. Monthly training files, daily instructions, slave stories, and getting My attention.
NEXT WEEK
Next week I become your fantasy, Wonder Woman. And a surprise file session for release on the 1st of the Month. Watch Twitter and next week's blog.
Also, next week, a new SFS story of a slave's encounter with O/our Unethical Therapist.
~~~ Check out My special deals ~~~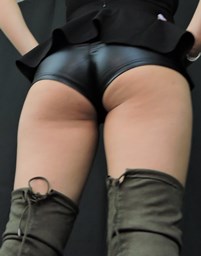 Get Updated