Written by

shelle Rivers

Category: Blog
My sweet, where shall I begin. First of all, I want us all to stop and be THANKFUL. Be Thankful for our FAMILIES, our health, our friends...be thankful that I found you. Life can get crazy, as I often demonstrate for you. But, as long as W/we have each other and W/we have LOVE, that is all W/we need. If all other things are gone tomorrow, W/we have each other. A shoulder, a hand up, love and understanding...including TRUST and TRUTH. THAT is what I will be THANKFUL for this Thanksgiving week. I know that not all of us celebrate this holiday...but take this week, no matter where you are and do as Bob Marley once was quoted as saying: "Start the day with a song in your heart".
I am THANKFUL for you this Holiday!
I think that you feel it just as I do...W/we give to each other. The D/s relationship that W/we have built and building is just what W/we need. W/we depend on each other for support and LOVE...A great foundation as O/our JOURNEY takes U/us deeper.
I have no idea why, but I am in the mood for the SEASON. Let's make it AMAZING. Let's stay CLOSE! Keep each other warm for the coming SEASON. Call Me, let's share a hot cocoa. Tell Santa Shelle your Xmas wishes.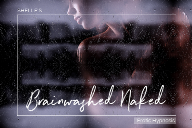 Now for the special care that I always promise you...The training that you need so desperately. I have two sessions, the first is a NEW Doctrination Brainwashing session. It's SHORT and SWEET! I know you are busy, I always give you what you want and NEED. So listen and feel the NAKED truth...get DOCTRINATED.
The second session is for My sissy...It's sexy, it's girly...it's all about the Sissy Foundation of feeling that inner glow. So slip into something sassy and put your headphones on. Let's work on the core of your DESIRES!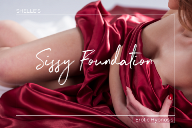 It looks like My website is really close. Once the site is ready to go live, there will be a 24-48 hour transition period where the site will be down. Don't worry, I'll let you know ahead of time when to expect this to happen.
Check out My special deals...Blank and empty...and more.
Oh and SURRENDER S NOW!
Written by

shelle Rivers

Category: Blog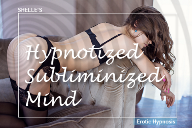 Falling and drifting deeply into trance with MY NEW Mindlessly Hypnotized session, Hypnotized-SUBLIMINIZED Mind is the ultimate surrender.  Do SUBLIMINAL messages really work...let's find out.  This session is a MASTERPIECE...I used 3d effects like NEVER before.  NO one will resist My power.  Put yourself in My sensual HYPNOTIC hands and give your Princess your complete submission and obedience.  you are hypnotized by My voice as I take you into a MINDLESS state of being...just being.
This session is your COMPULSION...you will be COMATOSE.  Listen and experience a SUBLIMINIZED MIND.  I PROMISE you will listen to this session over and OVER.
After you listen to this week's session and you are not Contracted, but you have a craving for My suggestions, here is a suggestion you need to obey. If you want to get closer to Me, email Me with "questionnaire" in the heading and ask for My slave questionnaire.  It's just a baby step.  Who knows where it might lead.  The more you fight Me, the weaker you become.  Remember, lust is more satisfying when you cum to love your Princess.
UPDATE
Thursday, the 15th of November, is a big day this month.  I will send an invoice for your first bill paying contribution to My VOLUNTEER Assignment, due the 15th.  Something I am so pleased about.  I am giving you Permission to C*m with the choice of WORSHIP-Kneel at My Feet or DOMINANCE-A Hypnotic Brainwashing.  If not a VOLUNTEER slave, I expect your TRIBUTE for allowing your orgasm.  Chastity slave you may use a session with the option of denying orgasm.  Never too late to be My Volunteer.
The New Website is taking a little longer than expected to be completed and open for business.  It's worth the wait.  I have put together a very special session that I will be recording soon for the Grand Opening.  Don't forget My Challenge To PLEASE.  I always appreciate your love and support.
I am PLEASED with your Reform School assignments.  I've enjoyed reading your responses and I am using them to prepare your lesson plan for Class #5 later this month.
NEXT WEEK
Think DARK....soft soothing darkness.... ~giggles~
My special deals ...
Written by

shelle Rivers

Category: Blog
My sweet, I had the week all planned out.  But, I put it on hold.  The past weeks have been too SERIOUS.  Too much happening.  I just want U/us to have a nice easy week together...spend more time together in CHAT, in emails and talk.  So I decided that W/we will kick off the HOLIDAYS right now, THIS WEEKEND.  So, email Me with your ideas, holiday plans or just because you have missed Me.  Then stock up!  Yes, My puppy, stock up on any sessions that you may have been waiting on.
It's the perfect time.  BUY any session and get one FREE...buy any two sessions and get two free...etc.  (free sessions must be equal or less value)  Email Me with your FREE choices after making your purchases.  This Special ends on Nov. 6th Tuesday night at Midnight, Eastern time.  Let's get this season moving in the right direction.  W/we all need a BRIGHT Holiday SEASON.  Let's get festive.
I want your brain to be MUSH for all that I have to ETCH on it.  A soft brain is easy to write on. Giggles!!!
My puppy, Maybe I don't say it enough, but you know how much I depend on you.  you are My motivation.  And I'm very appreciative of all the support you give Me and how willingly you come to My aid when I really need it or call on you.  I may be talented, but getting everything ready every week Is hard work....and without your monthly obligations none of this would be happening.
UPDATE
It's been so enjoyable to read your School assignments.  I will be writing future lesson plans based on your assignment.  I'm learning a lot about the additional slave training you need and I require!!
The New Website will be a HYPNOTIC SEXUAL pleasure, just to look at.  The Membership area is being worked on now.
There is a lot of sadness in the world in recent days.  Let's take comfort in each other's support.  Let's have an amazing Holiday Season.
NEXT WEEK
I want next week to be a surprise....but, I do have to tell you I have some amazing plans for you in the NEAR future.
Written by

shelle Rivers

Category: Blog
NOT just for STUDENTS!  Every sub must listen.
you may think My panties will be a HARD act to follow because that session was a Masterpiece of Erotic Seduction.  But I expect you in the front row, easy access for some HARD class experimentations.  This week's Re-Form School-Class #4 has your Professor Shelle laser focused on the submissive male as slave.  you know I have exceptional experience and expertise with this, My student.  I am teaching you the TRUTH ...This session is also PERFECT for any one.
I will be discussing the primary ways slaves can be described or "classified" and help you identify yourself, your inclinations, needs and desires.  you are a submissive needing Domination and Control from a powerful Domina.  you will understand how this ignites your desires to obey, to serve, to worship and please Me.
There will be class lessons on several topics to help determine your primary inclinations and preferences, whether in Hypnotic trancing, in Chastity, with Fetish experiences, for sissy transformation, for stroking and c*ck control and My expectations for each slave.
you love being My guinea pig.  I must warn you there might be too much excitement as you find yourself on the very EDGE........ of your seat for each class study.  As part of your CLASS assignment, you will re-listen to the session.  This will be your orgasm release file for Halloween instead of the usual 1st of the month.  Follow your assignment instructions and take note at which point in the class you achieve climax.  I'll have prizes for My favorite assignments.  This is the best class, yet.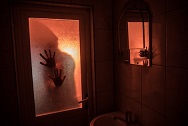 Halloween Princess--A spooky session now available for Halloween.
Can you tell I grew up with Halloween being a very special time of year?  My older sisters and my brother loved to tease and frighten Me with scary Halloween stories.  I still get scared, hold ME!
BUT, Now I tell the stories.  Listen to HALLOWEEN PRINCESS.  I won't give too much away.  "Trick or treat" is what little boys and girls say when they go looking for treats on Halloween.  I am also in charge of Trick or Treats.  I'll let you decide what TREAT you will give ME for My Princess story.
UPDATES
The NEW WEBSITE is getting closer...OMG, beautiful!!!!!
Next week I'll bring you more up to date with some of the new features.
One feature is a direct link to your MANTRA you can find ~giggles~ I've decided to have a more relevant Mantra for you to recite at least twice daily. I prefer you do it early In the morning and once in Bed at night, so that I am your first and last thought of each day. Unless I've given you a personal Mantra, this is the one to start using now. With the NEW website, you'll have a direct link to it.
Here is your Mantra link... https://www.shellerivershypnotica.com/shelle/mantra.html.
For contracted, I have posted a new slave story on SFS… AHMED'S FOOT SLAVE STORY.  Look for his exciting story.  I want this week's School lesson to inspire more slave stories.  your story is in the works.
NEXT WEEK will be some relaxing, deep Erotic Hypnosis by your Princess.  HYPNOTIZED, just another way to get your c*ck throbbing.
My special deals….Happy Halloween....
Twisted Cinderella --
The TWISTED Cinderella will give you nightmares of pure pleasure...
Princess Vampire --
A seductive spooky erotic fantasy...
Phantom Seduction --
Feel real LUST and allow Me to UNVEIL your naughty DESIRES.
Written by

shelle Rivers

Category: Blog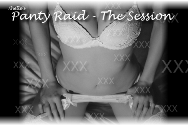 WOW!  What a hurricane.....Such a hard week with this devastating storm damage and power out for 5 days. Did you survived without Me? It makes you appreciate Me even more, doesn't it, My pet? And thanks so much for your concern and loving support. There have been so many people who have everything destroyed. It's so heartbreaking. Let's be grateful for what W/we have.
And what W/we have is the HOTTEST session, maybe ever. I've been having a devil of a time getting My panties to you. But My panties are on and ready for ACTION. Get ready. IT IS XXX Panty Raid-The Session. Wait until you see the chemical pheromones' affect on your mind and c*ck. This is an all consuming session that will create and feed so many obsessions, desires and needs. Close your eyes. This will be so REAL. your Domina is calling you.....come closer My baby. No, even closer....mmmm. How do I taste?
The perfect dessert for this prime dish is Shelle's Playground Trigger PO using CODE RED. It just might be too much pleasure. ~giggles~ Try both together and let Me know if it is just too much.
Now, this will be the last week for My P*ssy Scented Panties package (which includes a second pair for your stroke hand) available at this price.
VOLUNTEER ASSIGNMENT
My updated Volunteer Assignment is the best way to be perfect for Me. I am re-organizing this Assignment in a way that you can be most helpful to Me. See all the options for Volunteering.
The Assignment has been expanded from calling on you to pamper Me from time to time to include bill paying because this is what you want to do for Me.
If you haven't APPLIED to VOLUNTEER SIGN-UP do it NOW and choose your pleasure of serving, so I know how to contact you. If you are ALREADY signed up, email Me your choices. The bill paying can best be made on the 15th of the month and comes with a free permission slip for orgasm release every month no matter when it's paid. If you are able to make a payment this month let Me know. I'll send a picture with My free permission slip. ~giggles~ Imagine the PLEASURE of making Me happy...giving Me a rest.
Thank you for showing your Domina your love, support and appreciation in this way that helps Me so much. It is a great incentive for Me. Use the corresponding pay BUTTONS unless you have a special arrangement with Me.
UPDATES
My new website is still progressing.  I'll keep you updated.
NEXT WEEK
RE-FORM School is not ready yet but will be for next week. I'm very excited with your new lesson and special after school assignment. I will also have a Halloween, spook session for you.
My special deals this week:
Shelle's Pleasure Slave --
Can you imagine your PLEASING Me...Giving Me PLEASURE...The most EROTIC SEXUAL PLEASURE
Body Worship - My Sexy Feet --
Feel Me seduce you with MY sexy feet...
Drink Of My Essence --
This will purify your mind, body and soul, and help you dream of your Princess every night ...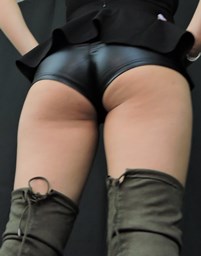 Get Updated