Written by

shelle Rivers

Category: Blog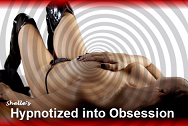 you are absolutely going to love being Hypnotized into OBSESSION.  I'm going to DEEPLY hypnotize you and imprint onto your subconscious mind images....Close your eyes and listen to My voice feed your imagination and addiction.  your mind eye's camera will linger as I bring everything into focus, setting it afire with vivid images to lure and seduce you......
ALL you really need to know is that this session is your COMPULSION!!!!!
UPDATES
If you missed it...I have put together the whole Chastity LOCKDOWN and Assignments into one package that I will be making available this week.  26 days in Chastity for your Domina. Keeping you hard and horny, with an overwhelming need to Please Me....finding the pleasure of submission and obedience to My control greater than the need for release.  All of which brings you on your knees to Me in servitude and enslavement.....Trust Me.  This is an offer you can't refuse.
Just to let you know, I have changed My CHALLENGE back to contributions for My future security.  One more month to go for funds into My retirement account.  I thought I should start to manage My own future with some savings, if I will be managing more and more of your future....Set Me up with a lifetime annuity and I'll let you "manage" Me. ~giggles~
If you think you can handle a pair of My well worn (naughty) PANTIES, look in My Special Deals.
NEXT WEEK
My pet, have things gotten a little out of focus for you?  you need My direction.  Let Me help put everything in its proper perspective with a training session.  It just feels so good when I am in charge and do the thinking for you.
Check here for special deals ...
Written by

shelle Rivers

Category: Blog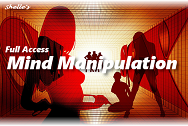 This week, let's play with hypnosis and brainwashing in Full Access - Mind Manipulation.  I have some warnings about the dangerous world out there.  you need Me, so c*m for Me...Whoops!  W/we did that. ~Giggles~  I mean come to your Domina, which is exactly where you want to be.  Fall deep for Me.  you need My protection from danger, stress and wicked ways.  you'll be safe and can trust Me.  Feel the protection only I can provide.  Don't worry about falling deeper for Me, or kissing My lips, wanting to serve Me, or massaging My feet and obeying My every command and do My bidding.  you won't have to do anything you don't want to do.  you can trust Me to know what's best for you.
you made Valentine a special Day for Me.  Thank you.  Let Me say it again.  I never felt so much LOVE from you.  you made Me very happy.  To see your dedication was a great comfort especially for the two weeks I was VERY sick during the LOCKDOWN.  you lifted My spirits.  you know you have a special place in My life and in My heart as I can feel I do in yours.  And now to build on all these feelings of being connected.  you've learned that Chastity deepens your enslavement and servitude to your Domina.
LOCKDOWN
you should have gotten My Valentine and LOCKDOWN gifts and rewards for taking such good care of your Princess.  Contact Me if you did not get the GIFTS.  Also, if YOU missed this Lockdown experience and want to understand what it's all about, email Me with LOCK ME in the heading and I'll have everything ready for you.  Lockdown worked so well, you can count on LOCKDOWN 2 when the time is just right.
UPDATES
The PHOTO SHOOT went very well.  As you spend more and more time with your Domina I am giving you something to think about.  See how powerful your Domina can be, all the better to manage your servitude and enslavement.  I have big plans for you, My puppy.
I expect to have My sexy Pictures ready and available very soon.  I'm sure that you can't wait to see...sexy...
I want to be sure if you sent a CHALLENGE gift and were NOT in LOCKDOWN that you get My present.  I am still working on sending you My gift of Pleasure for Pleasing Me.  If you don't get it soon resend your email.  Also, I will leave Valentine's Challenge up a little longer if you're thinking you haven't done enough for your beautiful Domina. ~giggles~
Here is something you might have missed.  A very easy way to really please Me by being helpful with My Volunteer Assignment, If you want to get closer to Me, then be available to do My bidding whenever I call on you.
NEXT WEEK
We'll get together again next week with a Brainwashing session just in time for My new PICTURES.  Just imagine what the possibilities of your next addiction.  Listening to My voice as your eyes devour your Domina.
SPECIAL PRAYERS
My baby, there are so many terrible things going on in the world, that W/we should feel so fortunate to be safe and have people close to U/us for comfort during difficult times.  I am asking your prayers for the families of all those needlessly killed and injured in this horrible shooting at one of O/our High Schools in Florida.  And pray that W/we come to O/our senses.
Check out special deals ~~~
Written by

shelle Rivers

Category: Blog
Happy Valentine's Day My HORNY HARD OBEDIENT CHASTITY slave.  I am pleased with your DEDICATION and your willingness to examine the TRUTH behind the pleasure of CHASTITY.  The TRUTH of PLEASURE is that's all you truly need, because being chaste, you are doing it for ME...Obedience is the PLEASURE, PLEASING ME is the PLEASURE...you know that now.  So, now, are you hard enough to EXPLODE?  Have the last weeks been a wreck on your c*ck and b*lls?....But, isn't it worth it?....Do you want to hear My commands...My commands to c*m?
Yes, so sweet to be this aroused and just in time for special Valentine's Day treats.  My plans have changed a little but I am back to give you very sexy days filled with c*mming... c*mming because I want it.  I want you to hear My voice and words telling you to stroke and c*m for Me...This is what I want for you, to feel Love and Happiness all connected to OBEDIENCE and to PLEASING ME... I have taught you so much in ONLY 4 weeks...Oh, it feels good to be hard and to be all MINE.
I want to share something beautiful about love with you....A quote by Khalil Gibran...I hope you like it.  "When love beckons to you follow her, though her ways are hard and steep. And when her wings enfold you. yield to her, though the sword hidden among her pinions may wound you. And when she speaks to you, believe in her"  Quote Continued...
My puppy, when love beckons you follow....you followed Me into the depths of your own carnal desires.  They have lead you this far down the right road....Just look at this sexy road we just traveled.  Continue this amazing JOURNEY with Me...Let Me plant all that needs to grow within you and follow Me wherever I take you.
Look where you are now.  Always Trust ME and now to lead you to your Release for pleasing Me with your success in LOCKDOWN.  Watch twitter...Watch your email.  I bet you are even a little hesitant about c*mming...awwww, don't be....If I tell you to C*M....it is what you will need.  you know that.  Space out your gifts or your c*ck might get too limp and you'll be begging Me to put you back in LOCKDOWN! ~GIGGLES~
CHALLENGE TO PLEASE
This CHALLENGE is what I want you to do FOR ME, My hard and horny puppy....This is an important day.  Make Me happy.  I want to be your Valentine.  you are shot through the heart and you're to blame...I have you where I want you… Isn't it sexy the way I can spin My sexy candy like words around in your mind, totally f*ck it up and have you begging for what I have.... It's just that good.  Now show Me your LOVE and affection.  you are on the path of true submission and selflessness.  Acknowledge that obedience to PLEASING ME is your greatest source of pleasure.  And you are allowed to do it as many times as you want.
If you send a VALENTINE'S GIFT and you were NOT in LOCKDOWN, email Me with PLEASING DOMINA in the heading, and I'll send you My gift of Pleasure for Pleasing Me.
THIS WEEKEND
There will be a new Blog with new sessions for you this weekend...I may just exhaust that hard.....
Lady Helena is feeling well...back at BOOT CAMP...you will hear details soon.  This will be amazing.
--- Check My special deals ---
Written by

shelle Rivers

Category: Blog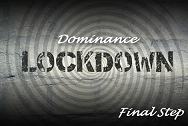 COUNTDOWN is on!!!
Wow, My horny puppy, you are almost there.  W/we are about to wind up LOCKDOWN in this perfect state of Chastity...Obedient, submissive and devoted to serving Me in all ways… and always hard HORNY and on the edge.  What could be better?  Chastity Restraint: Dominance - Final comes with WEEK 4 Assignments.  These last chastity sessions play a big part in your training as behavior modification.  The Chastity series is linking together PLEASURE, PLEASING and soon RELEASING.  I am teaching you whether in Chastity or stroking and cu*ming for Me, your need for submission and obedience brings you to Me in servitude where your primary need is to Please your Domina, as My slave.  The pleasure you feel is in complete servitude.  That is your motivation.  My sweet Domination and tightening Control over you is arousing.  Being My slave gives you security and a strong connection to your TRUE DESIRES, allowing you to live as your true self when with Me.
As My slave, you surrender control... need My permission to release and give up something of value, your Tribute, to acknowledge submission to My Dominance, because that's what I want you to do and you do what you are told...Now, Pleasure=PLEASING ME=C*m.
Thanks for all your concerns and good wishes.  Yes, I am finally feeling better and am now back to your HARD C*ck. ~giggles~  Lady Helena is also feeling better.  Watch for extra lil playtime teases...follow tweets and facebook… Watch your emails.  I still can't record any extras but the COUNTDOWN will be perfect.
VALENTINE'S DAY PREPARATIONS
LOCKDOWN has been very successful even with Me sick.  My brainwashing and conditioning have programmed you perfectly for Me.  Now Valentine's Day....a most important day for Me.  Besides with your possible upcoming release from Chastity, it is the time to give Me your tender loving care on My way to full recovery.  I am giving you that opportunity with My Challenge To PLEASE, organized just for VALENTINE'S DAY.  Make Me your Valentine.
UPDATES
I had to reschedule My Photo Shoot, I want to look My sexy best for you.  If you want to help with My expenses, as I said I would allow you to do so...and maybe I'll send you a few private pics as a reward.
After the shoot, there will be NEW pictures in GALLERY on SFS, that will not be available anywhere else.
NEXT WEEK
I will have an updated blog on Valentine's Day, Wednesday, February 14th.  I will be "releasing" some presents for you.....and receive more presents from you. ~giggles~
As you reach this deeper level of enslavement and control, your next step will be Shelle's Management Institute.  I am working on a Curriculum that will secure your future with Me by investing in your Domina.  Nothing happens without a purpose, My puppy.
Check these NOT-Chastity special deals:
Blanked --
A COMPULSION. Another step DEEPER into your MIND and into My control.
Behavior Modification --
A compulsion...highly addictive MIND FU*K. you NEED and DESIRE to listen...
Programmed --
A perfectly PROGRAMMED slave is what I want.
Written by

shelle Rivers

Category: Blog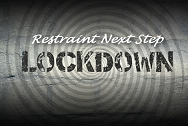 My puppy, welcome to week 3 in Chastity. your chastity stroking privileges have been greatly expanded with enticing temptations. Chastity Restraint NEXT STEP teaches you the prolonged pleasures of staying chaste for Me. you will experience DOUBLE the PLEASURE. you feel all the pleasure of Obedience, the arousal of sacrificing for Domina to please Me with your offerings of orgasm denial. Then, there will be A special gift for you… Restraint Next Step includes Week 3 Chastity Assignments.
In mid-week I'm making available another Tempting assignment. Look for My Twitter notice. Everyone in LOCKDOWN should have gotten My seductive Take Me to Bed assignment. I will make it available to everyone not on LOCKDOWN on Valentine's Day. If you missed My Managed Orgasm-Kneel and Serve assignment look in New Releases.
VALENTINE'S DAY PREPARATIONS
W/we are more than halfway there since LOCKDOWN began. Chastity deepens your enslavement and servitude to Me, doesn't it, My baby? ~giggles~ I have gifts and a possible eruption for you on Valentine's Day. Think how you will make Me happy as your Valentine. A special day to pamper your Princess. Send Me a Valentine Card to My Pisgah Church Rd. address. I want to keep your card, so include a Memento and your sentiments that will keep you in My mind and in My bedroom. W/we are going to have a fabulous year together.
UPDATES AND NEXT WEEK
I'm FIGHTING the flu...I don't remember EVER being this sick...So you better really appreciate your Domina, I just want to be in bed. Originally, I visited Lady Helena who wasn't feeling well to take care of Her and after two weeks for patients with the flu, well I was bound to get it eventually...but I know you need Me to keep you Hard and Horny for Me until Valentine's Day…A nice massage or soup for Valentines Day.
As for Lady H, she was able to get up for a couple of hours today...and she is in bed again. She brought Me soup and sprite, even though I know she did not feel like it.
I hope the next couple of days will be the end of this. If you have NOT had a flu shot, get one...It might help. I don't want you too sick to OBEY!
Contracted slave keep up with your SFS Calendar this week. If you don't have access to My slaveforshelle site, you may contact Me. Oh and if you missed the contracted email with a gift, let Me know.
NEXT WEEK will leave just 5 more days in LOCKDOWN with Chastity Restraint 4. I'm so pleased you are making it through the month...I must say, I've given you lots of incentive. ~giggles~
My special deals ...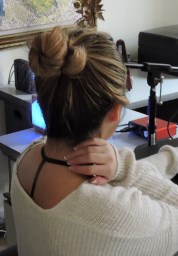 Get Updated