Written by

shelle Rivers

Category: Blog

SUBLIMINAL STIMULUS
I like starting each New Year with a HUGE BANG and this week's powerful session Subliminized gives you the mind f*cking you love, as I sink you into a profound trance...... every instruction buried deep in your subconscious and not likely to seep into your conscious mind....But you have been so conditioned to alter your thinking and behavior and crave My triggers that lead deeper into your enslavement...It won't matter to remember because you will consciously act on My programming....My sweetheart, you are going to LOVE Me for this session.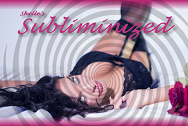 OH did I mention, within this session there are a couple of spots that will be QUIET, do not stop listening...I am PROGRAMMING your subconscious Mind...it will hear what it needs to hear.
One of My goals for the New Year is to deepen O/our relationship, Me as Dominant, you as My submissive... showing you MY power, keeping Me more and more in your mind.  Wanting Me more...needing Me more.  The next two sessions are laying the foundation for an exciting New Year under My Control, never to escape......a new year bringing lots of PLEASURE and Happiness, cumming in many ways, if you're a lucky slave~~~GIGGLES~~~
I plan to bring more of My powerful Management skills to other parts of your life....My greater Control expects your deeper submission and stricter obedience which brings that arousal between your legs.  From time to time I will be more wicked than usual to intensify these feelings and your need to please Me.  I'll be pushing your LIMITS a little...Are you willing to explore all the possibilities, My horny one?
*Contracted slaves---you have something special in the making.
HO HO HO Christmas
It was an awesome Christmas having My whole family together makes it so special.  And thank you for all your Christmas gifts.  I'm so pleased how well you are learning to spoil your Princess so keep it up through 2018. ~giggles~  It does make Me feel appreciated and loved and who isn't happy with that?
W/we continue to have one good year after another and 2018 will be O/our best, yet.
Lady Helena sends Her greetings and thanks for your thoughtful Christmas presents.  Wow, you spoiled her this year for SURE!  I am PLEASED!
*If you sent a gift that either I or Lady H has not emailed you about, email Me or her...you know that with Amazon, I don't always get a name.
Oh and I understand that H and you, have something up your sleeve...Interesting!!!  And EXCITING!!!
NEW YEAR'S EVE
Listen to Brainwash Mantra Loop sometime New Year's eve.  Remember your Domina with your last thought of 2017 and at Midnight lift a toast to your Princess with your first thought of 2018:  you are a slave to Princess/Domina Shelle.  I am your addiction and ​sole desire.  Email Me or TEXT Me, if you can...just keep in mind, I'll be working New Year's Eve, so it could be a late HAPPY NEW YEAR'S GREETING from Me.
So let Me say it NOW...HAPPY NEW YEAR!!!!  Let's make 2018 AMAZING!
UPDATES and NEXT WEEK
you are doing well with your exercise and resolution to stay healthy and lose weight.  I know that this is the hardest time of year to stay fit...so much food.  Are there other goals for 2018 you want to share with your Domina?
NEW YOUTUBE VIDEO
Go see My new HOT Video and leave your Comment:
https://www.youtube.com/watch?v=Cp6ZRIAQGLk&feature=youtu.be&a=
Next week I have a session with you to explore ADDICTION, giving you another example of My increasing power over you.  What happens when the Cure for addiction feels soooo incredible.  Find out next week.
My special deals ...
Written by

shelle Rivers

Category: Blog

This Christmas week will be great fun and excitement. I have lots of presents for you. You get to be My guinea pig AND My puppy. First, I have another Experiment with a new Brain Chip Implant Update-Guinea Pig 2. This is the most arousing OBSESSION. By now I expect you have your Brain Chip INSTALLED to make this Upgrade more effective.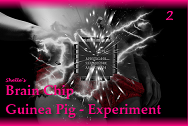 I am probing your mind and implanting more enticing triggers, My useful Guinea Pig, to test how powerful My control has become with this Upgrade. I won't reveal how you will react to this new Obsession, but I can promise, you will have TRIGGERS all around you this Christmas. This is one Upgrade you will NOT even try to resist but will CRAVE those arousing feelings of being under My control to always be there. That's part of My experiment.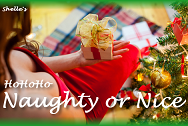 My second Christmas present is HoHoHo-Naughty or Nice. you will love My sexy tease this year, come lay on My tummy and tell Santa Shelle your Xmas wishes... Come sit at My feet, little puppy. Sexy Santa Shelle has a treat for you. I'm feeling sexier and and very playful this Christmas.That's it BEG. Good boy. I see you like My Santa outfit. Have you been a good little boy, being nice and helpful to Santa Shelle for Christmas? Then, listen and cum fetch your treat. If you like My Christmas gift to you, then you may treat Santa Shelle to LUNCH with My sisters. And for naughty boys giving Me your lunch money is your chance for redemption. ~giggles~
CHRISTMAS
After working this weekend, on Sunday, I travel to the lovely town of Helen, Georgia where My North Carolina and Tennessee family will meet to enjoy Christmas together.
I'm so looking forward to these days sharing Our company and memories, presents and good feelings. A touch of sadness remembering those We lost.... Even if you don't celebrate it, I hope your heart and home is warm with love in the Christmas spirit. As always I wish you much HAPPINESS with your family and friends. Listen to My voice and keep Me extra close to you through the holidays.
Thank you for your gift giving and generosity. It's not too late to please Me and make Me happy. And YOU can feel good about spoiling Me for Christmas. ~giggles~ If you are still undecided for gift ideas, consider My priority this year with:  Challenge To PLEASE.  Or if you prefer something from My WISH LIST. Reflect on this past year, how W/we have gotten closer. I appreciate your support and all the love and devotion you have given Me. you have made it a very rewarding year by committing to do your very best for your Domina and Princess.
BEFORE Xmas DAY--- another CHRISTMAS GIFT, THE CHRISTMAS ORNAMENT, This more edgy and very wicked Christmas Story is a FREE GIFT......... I want you to enjoy it and to look forward, My pet, to a spicier and more stimulating 2018, together. Your Sweet Soft Domme is feeling more Wicked, Powerful and in Control. Expect deeper submission and stricter obedience. Can you take it?
UPDATES AND NEXT WEEK
I am so please to see you working hard with My Exercise Monitoring. you are going to keep at it and succeed. The Get Fit Assignment is always available for your New Year's resolution to exercise and lose weight. But wait until after the holidays to contact Me if you are interested In My monitoring and encouragement. Then I can make arrangements with you.
NEXT WEEK, W/we are going to Bust the NEW YEAR with a BANG!! I'm feeling very...... suggestible. ~Giggles~ I'm going to give you a session you have been BEGGING Me for. What I am going to do to you, My puppy, just wait and see.....
a SPECIAL littte GIFT ---
http://www.mediafire.com/file/15l1ln37e61bvsk/DSR_-_Xmas_2017_-_Sample_4_-_Ani_-_Crystal.mp4
Check these hott special deals ...
Written by

shelle Rivers

Category: Blog
As a reward for being My guinea pig in last week's experiment (that was so f*cking funny, you have to admit), I am transporting you to a place of SEDUCTION, stimulation and euphoria.  This is something I do extremely well...erotic hypnosis and seduction, I am the EXPERT.. and something you love to be....at My disposal...suggestible, submissive and obedient...too weak to stop.  With this week's Seduction Trap, you will obey and just relax, put on your headphones, close your eyes, let My magic work its wonder.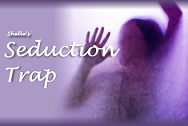 you will melt at My feet.  Experience an increasing state of pleasure.....Feeling so weak and powerless as I probe, provoke, unbutton and expose My.......... I'll find your weakness, the one thing that makes you vulnerable and I'll use it against you. Giggles... No point in sugar coating it...this is what I do and what you allow Me to do.
LADY HELENA
Just for fun, I thought I would share you with My slave Girl, Lady Helena.  Being submissive to her is being submissive to Me, she is Mine too. Yummy.  Listen to Her new session Paranoia.  Unless you are afraid of all that you have heard of her wicked ways.  I allow you to follow Her instructions and experience this Dominant Woman...Just read the DESTRUCTIONS and watch around the corners, before moving forward. LAUGHING!
And as a result of listening to Her file, another subject comes up.  SURRENDER CD.
UPDATES AND NEXT WEEK
I am serious about wanting you healthy and fit.  I'm counting on you to live a long life because I'm going to retire on your TRIBUTES.  PLUS who will run the farm....~giggles~  A Princess can dream, too.  Really, I want you committing yourself to eating healthy foods and exercising as a part of everyday.  Try this Exercise Loop.  I've had sign-ups for My Monitoring and you should have gotten My first email.  I look forward to your commitment to succeeding on losing weight.  I'm even making a spreadsheet to track your progress.  So W/we are going to make this an early part of your New Year's resolution......To please your Domina and lose weight at the same time!!!!
If you have a FITBIT contact Me to be My friend...I can really watch you this way.
I know you are preparing something special for Me, so I don't need to remind you that Christmas is approaching and to start saving up for it now. ~giggles~
Twelve Days Of XXXmas Assignment GIFT
Have you ever heard of a hard candy Xmas...Well this Xmas will Be a HARD c**K XXXmas.  I can't promise that you will cum down anyone's chimney, but you will have an amazing sleigh ride.  So hop on...Join Lady H and your Domina for a sexy 12 days of XXXmas:
Christmas-2017 assignment download
Christmas-2017-sissy assignment download
This 12 days of XXXmas assignment BEGINS on MONDAY Dec 11 and ends on Dec 22.
Check My special deals ... also includes Christmas assignments files!
Written by

shelle Rivers

Category: Blog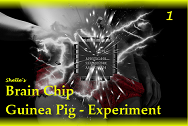 NEW Brain Chip Implant - Guinea Pig 1 -
I have created a few new Brain Chip Implants to test just how effective the Installation has been for you. So, I need volunteers in this week of experimentation to see how far you will go for your Domina. For this PERVERTED FETISH Implant I need you to be My eager guinea pig to see how effective Implanting this Chip will be. I am starting out with something unorthodox that will trigger intense submission and obedience to My commands. I will bring out a deep seated fetish you didn't know you had which will have you pulsating with desire. The picture I have of you in My mind has Me laughing.
As an experiment it is important I know the results for future experimentation. It's required that I get your feedback. So, in your review of this file, share how you reacted. What were the effects. And give any suggested improvements. I will be testing additional Implants and will have some that are much edgier to push new limits and discover things about yourself while getting you to even deeper levels of submission and obedience to My control.
As you know for the IMPLANTS to be effective, you MUST first have your Brain Chip Installed. If you have not yet had your CHIP INSTALLED, do so before listening to this session... I look forward to activating your intensified desire and help you to calibrate these desires and establish new ending parameters.
HEALTH AND EXERCISE
Also this week, I have a Health and Exercise Assignment. With holidays coming, this is a useful time to get to New Year's resolutions early in December with a focus on having you incorporate this assignment as part of your healthy lifestyle. This is what I want for you, My puppy. I am going to help you make a commitment to healthy eating and exercise.
Along with this Assignment, I've prepared an Exercise Loop file so you can listen to My voice providing you incentives to exercise regularly. Sign Up Here and I will MONITOR your monthly weight loss. you also get the Exercise Loop when you Sign Up. (If you do not want monitoring but want to get fit with My VOICE, just choose the Assignment and Loop Session) If you have trouble losing weight, I will be monitoring your progress and providing you with what you need to succeed. When you sign up I will write back and ask you some questions, then send you a set of instructions for you to get started. you know, spending more time with your Domina throughout each day just makes you need Me more and more. I like that. (This opportunity is if you are NOT contracted)
As a benefit for My CONTRACTED slave, look for this Exercise package (LOOP session and Sign Up) IN YOUR EMAIL and at SFS.
UPDATES AND NEXT WEEK
I want to remind you of MY priority and New Year's resolution of meeting My goal with Challenge To PLEASE. Feel free to win My affection and attention with a contribution.
Next week I am planning to put you through a long hard tease. Can something be pleasurable, arousing and excruciating all at the same time? You'll soon find out. ~giggles~
I am also planning a Christmas story for this wonderful time of year and a few other surprises.
My special deals …
Written by

shelle Rivers

Category: Blog

In the spirit of Thanksgiving I'm showing you My appreciation and will focus on you with Mindlessly Mesmerized---Inside My Crystal Ball.  Close your eyes and be transported ... to a bewitching place of lights, sound and mystery to EnTranceMent.  This is a change from My usual....it's quiet sleepy and soft alone time, with My voice in your head.  I'm leading you and taking control by indulging all your senses.  A sexy sensual gypsy casts Her spell and weaves Her magic powers over your mind luring you into My world...I am the collector of MINDS.
As you go deep and follow My words of seduction, you will be lost forever.  COME a little closer and experience PURE LUST, pleasure and bliss. Mmmmm...  Maybe I give you a hand. ~giggles~  Now feel your mind drift further away from reality, entranced, bewitched and hypnotized...mind collected.
THANKSGIVING
There is so much to be thankful for.  For Me, I'm thankful for the love and devotion you give Me.  I am so happy to have you with Me.  Thanksgiving is the time to reflect on the good things in O/our lives.  This is an important time for My family to get together, celebrate and REMEMBER.
We had so many family and friends coming over for Thanksgiving dinner.  It was a lot of fun sitting around the big table eating, talking and laughing, remembering.  I did all of the cooking.  I'm a very good cook.  Lucky you to have such a multi-talented Domina.  I may be making the meal, but you are the one to serve Me.  That's the way it ALWAYS works. ~giggles~  Hope you had a great day....I was thinking of you thinking of ME!
And I know what's at the top of your list to be thankful for.  I'll mention THREE things.  ME, ME, ME.  MY training, MY brainwashing, MY domination and control...Because I'm modest, I'll leave out My adorable, lovable personality, My killer looks, O/our Domina-slave relationship, being the Object of your desire and fantasies, My seductive voice and hypnotic sessions, future Brain Chip Implants I have in store for you....Oh, this list is too long. ~giggles~
Now, take time to give thanks by contributing to a good cause or a charity of your choice.  I'm sending a contribution to St. Jude's Children's Hospital Research Center.  If you wish to send even a small contribution to Me, signify that it's for St. Jude's, and I'll include it in My contribution.  Since I was a young girl, I thought someday I might work there.  It's possible, since I do plan to return to Tennessee.
UPDATES
I'm very happy about My Challenge To PLEASE.  Thank you for supporting Me.  This is something I've really needed to do.  Wow, GROWING daily!!!!  Thanks to you!
Speaking of brainwashing, training and domination--it's all in one session, Dominance-A Hypnotic Brainwashing in case you missed it with this short week.
NEXT WEEK-- More on this, when I am completely awake….Haha!
SHELLE'S BLACK FRIDAY----WEEKEND special deals....These will change NIGHTLY Through Cyber Monday!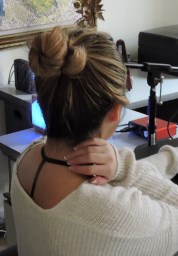 Get Updated