Brain Chip - Implant Upgrade-Sissy 1
Sissy - Implant Upgrade 1 to your "Brain Chip" ...
Description
you are powerless now, just like that.
Everything about you is operating on a system, free from the subtle shifts of personality and desire, free from thinking about how to respond or why, you are responding to your programming and it's time for a new upgrade.
Prepare for Installation:  Power Down subject- Activate control chip –Sissy Application 1 ready for INSTALLATION.  Be sure to have your Brain Chip IMPLANTED for this UPGRADE application to be effective. (Session Is perfect for sissys with My brain chip INSTALLED)
Let Me perfect you My sissy gurl.
Product Download
Brain-Chip-Implant-Upg-Sissy-1-(c)ShelleRivers.mp3
Brain-Chip-Implant-Upg-Sissy-1-(c)ShelleRivers.mp3
Reviews
Saturday, 24 June 2017
Oh wow! This one is so powerful! I was like on auto-pilot when I dressed up afterwards and started to play with a dildo. I have never been so eager, almost greedy... this is an important upgrade for anyone who is or wants to be Domina Shelle's sissy!
Wednesday, 14 June 2017
i have been already a sissy for my beloved Domina Shelle. With this new program running inside me the urge to be the perfect sissy slut increased by at least 100 times. Fully dressed in pink silky and satin clothes i long for my Domina and Her big strap on that i want to take care off to please Her.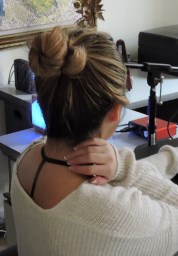 Get Updated