Buy My Panties and MP3
Buy My Panties and Addicted To Panties MP3.
Description
Have a SPECIAL part of Me...Breathe in my scent and become MORE enslaved to ME!
Once you have purchased my panties, email Me for DETAILS and a safe place for me to send them to you.  Packaged discreetly.  For extra WORN panties contact Me for details.
This purchase includes My 18 min Addicted To Panties MP3.  Listen to the TEASER ...
Product Download
Addictedtopanties--remake-withwavesanddelay.mp3
Addictedtopanties--remake-withwavesanddelay.mp3
Reviews
Monday, 04 May 2015
The file stands by itself, but Domina Shelle's panties have enlightened me to a whole new level of submission to her. even the most vague resemblance to the scent of her panties in the vanilla world drops me deeply into sub-space. i just have to smile and say Domina Shelle owns me and know that i will obey Her forever.
Monday, 27 April 2015
As i wrote already at the single panties sell of Her shop: Order your own pair of Domina Shelle's panties now! When you order this package and listen to the mp3 then you will crave to get them as soon as possible. But i have to warn you if there's a longer shipping duration to your place your anticipation will at max and maybe the postman will be a bit annoyed by you when you ask everyday for your package.
Saturday, 25 April 2015
i am addicted to Domina Shelle. What better way than to own something SHE has worn? So delicate, so feminine! What a lovely souvenir to have in my possession.
More reviews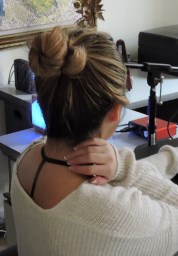 Get Updated