C*M Deposit
An offering to your Domina for c*mming.
Description
I know that when you are not in Chastity your desire is to have MY permission to stroke My c*ck and c*m for Me.  This may be used as your release from Chastity.  I allow you to have the permission you need with this offering to Me for your orgasm.
What you offer here is MORE than just gaining My permission to c*m.  In addition, it is a gesture on the part of My most devoted slave to offer yourself and your orgasm to your Princess as a sign of love and commitment.  Accept this as a GREAT gift from your Domina as an expression of My pleasure with you.
Product Download
Shelle-This is your life--My world.jpg_5_7
Reviews
Tuesday, 24 April 2018
Well worth the cost.Nothing in life is free and i love having Mistress participate. Woof woof. Frye the labrador begs Mistress for permission
Monday, 12 June 2017
It feels just right to let Domina participate on your fun..
Saturday, 10 December 2016
Thank you Domina for specifying the conditions when i am allowed to c*m.
More reviews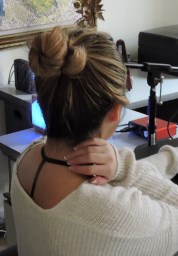 Get Updated