Collared Parts 1 & 2
Feel My COLLAR and lose all CONTROL. Enjoy the ceremony and the collision between reality and fantasy. Buy both of My Collared Parts 1 & 2 together for a bulk price!
Description
Level: Medium Strong & Very Strong
Combined Length: 62 minutes
Sample File 1: LINK
Sample File 2: LINK
Collared Part 1 -
A simple but intense brainwashing file, softening your mind and preparing you for your slave collar and My future pleasure---giving Me access to you all the time.
Collared Part 2 -
This file must be listened to after part 1 to be effective....as your collar becomes part of your life.
Listen and OBEY!
Product Download
CollaredPart1-82671PM-complete.mp3
CollaredPart1-82671PM-complete.mp3
Collaredslave2-l7d52e88-COMPLETE.mp3
Collaredslave2-l7d52e88-COMPLETE.mp3
Reviews
Saturday, 14 October 2017
Such a great bundle.I was lead here by another file from Domina and it lead to our first interaction. I am always happy when Domina assigns me these files and I end up having to beg her for relief. I have gone far down the path with Domina, and this is one of the files that brought me this close to her.
Friday, 04 January 2013
that one is a perfect deal to save 10$ so for those who are still thinking i advice to get them both, and use that wonderful deal
Saturday, 03 September 2011
Every time I listen to the collared files, I get aroused. I am then aroused for quite a while until I can contact Princess and get relief. Sometimes I have gotten relief, only to be commanded to listen again. In the past, I have been in this state for up to a week, with brief interludes of relief.rnThese files are very powerful and will quickly have you well under control. You should hope that Princess is merciful and puts you out of your misery soon.
More reviews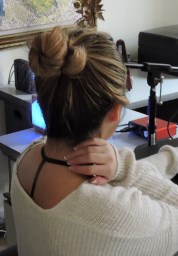 Get Updated