Curious 3 - Controlled
The third in the series of Sissy Curious
Description
Level: Moderate
Length: 25 minutes
Category: Sissy Curious
Sample: LINK
The third in the series of Sissy Curious, with quite a surprise inside-but I don't want to spoil it.  Let's just say that parts 1 and 2 were just appetizers...Making you crave MORE.  Ummm, I bet those silky panties are already warm and moist, maybe even a little wet.
Get comfy and prepare to enter My sexy world of sissy.  My sissy LOVES silk!
Product Download
Curious-3-Controlled-9kf0bmtv.mp3
Curious-3-Controlled-9kf0bmtv.mp3
Reviews
Sunday, 27 October 2013
Sealing your sissy fate with this one, making you love it and enjoy it all the way, wanting more. You continue your journey with a great surprise and an amazing ending!
Tuesday, 06 November 2012
Amazing! just wonderful surprise you have to get it, just more than perfect
Thursday, 27 September 2012
After curious 1 and 2, necessarily curious 3. The story unfolds and surprise suprise indeed! But no spoiling the surprise... Princess Shelle keeps raising the level of pleasure hand in hand with my dreams of desire of daisy demeanor. And i think Katrina will be happy. Seriously erotic pleasure for all, an absolute must for the curious.
More reviews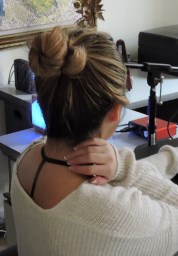 Get Updated