Curious 4 - Sissy Exam
The last in the Sissy Curious series.
Description
Level: Moderate
Length: 16 minutes
Category: Sissy Curious
This is the last in the series of sissy files for those of a curious nature who had not allowed their feminine side to surface, and whose minds have been opened a little by listening to this series... Let's just say that parts 1, 2 and 3 were all leading to this VERY sexy and seductive EXPLOSIVE ending...Get comfy (you want to dress sexy for this session---maybe in PINK---maybe in SILK) and prepare to once again enter My sexy world of sissy.  My sissy LOVES silk!
Take a hot bath, get into that sexy pair of panties and pretty pink lipstick...and meet ME again in My world of sissy...
Product Download
Curious-4-Sissy-Exam-dc0l3mkw.mp3
Curious-4-Sissy-Exam-dc0l3mkw.mp3
Reviews
Sunday, 27 October 2013
An easy exam for any good girl, but what an enjoyable one. Wearing my sissy garments made it that much more a wonderful and captivating experience.
Monday, 19 November 2012
Splendid and inevitable after curious 3. What pleasure to listen to Princess Shelle swiftly and deeply relax and entrance me in the short but super sweet and soothing induction. Sleeping. Feeling. No stress for this test... and Princess always knows best. Always. Such a very great pleasure to take my sissy exam.
Saturday, 17 November 2012
short but soooo strong, as usual Perfect and Erotic sure it will dig deep in your fantasies, A Piece Of Art
More reviews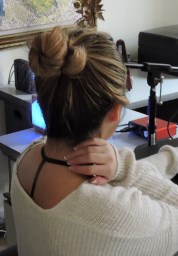 Get Updated