Domina's Future - $50
Domina's Future - $50 ...
Description
you have been very helpful to your Domina with My past Challenges.  It's time I plan for My future.  So, this year I am going to start to focus on My financial security.  With your loving and generous support, I am focusing on putting your contributions into a Retirement Fund account.  you will really make Me happy if you help Me reach My goal.  I like you liking to take care of Me...Kisses in advance.
Product Download
Dominas-Future-Challenge.rtf
Dominas-Future-Challenge.rtf
Reviews
Wednesday, 31 January 2018
Caring for the most important woman in my life makes me so happy. i am honored to be Dominas slave and as her property i had to insure that her future is bright.
Saturday, 11 November 2017
I am in love obligation buttons! Her MoneyManagement is helping me a lot!
Monday, 23 October 2017
i love taking care of My Domina. It one of my most important things in my slave life.
More reviews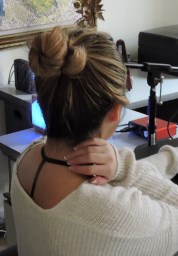 Get Updated