Dress Me Up
Take Me shopping...
Description
Take Me shopping for some sexy undies, latex, fetish wear, toys, and sexy outfits... I just love being spoiled with clothes.
Product Download
Thank-you-for-dressing-Me-up.docx
Thank-you-for-dressing-Me-up.docx
Reviews
Monday, 02 May 2016
I must tribute my Domina. She rewards me with satisfaction and arousal. Every text, every tweet, every sound from her fills me with yearning for more of her and it only fells better and better each time she commands me. My Domina Queen.
Saturday, 17 October 2015
i can't wait to see pictures of Domina Shelle's Halloween costume. Adding to her wardrobe funds is always a pleasure and always a worthwhile gift. Will it be a skin-tight rubber catsuit? An erotic witch who will turn all males that glace at her into her mini? We will just have to wait and see.
Thursday, 15 October 2015
i love to spoil my Princess-Domina. Especially i love to gift clothes to Her which i already did on some occasions. But i love Her newest option Her as She can use the money and go out to shop sexy and adorable wear. my mind is wondering and i am so excited what She will choose to buy. Whatever it'll be i know She will be looking so adorable wearing it!
More reviews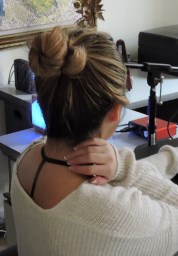 Get Updated