Erotic Hibernation
A sensually intense PROGRAMMED submission...
Description
Length: 31 minutes
Category: Brainwash-Mind Control
A POWERFUL Mind DROP!
Come lay beside Me, my pet.  The sexual power within My words will stroke you into a peaceful, quiet sleep.  So sleepy.  Feel My lips next to your ears as you drift off to sleep for Me.  Listen to My voice.  Let My words slip into your dreams.  Allow My voice to take control, and soon I will become your everything.  Time has no meaning here.  Not for U/us.  Minutes, hours, is so hard to think when My breasts are pressed against your back, isn't it?  Become sleepy and aroused.  Sleepy and aroused for Me.  Fall under My spell and feel the pleasure My words bring as you sink deeper into PROGRAMMED submission.  The life you had before Me feels like a dream.  My sexy curves straddling your body help to make sure you stay mindless and helpless.
Once you awaken, everything for you will be different.  But there is no need to think about that.  you would rather feel My hand filling you with pleasure as I allow you to cum inside My world.  A world where I control every inch of you....every HARD pulsating inch. ~Giggles~   Only My pleasure matters in this deeply erotic and sensually intense brainwashing session.  you are Mine.
There is no escaping... and there is no waking from this new reality.  you are Mine, now and always.
This file contains powerful subliminals and Binurals.  May cause some loss of memory...May or may not be temporary.
Product Download
Erotic-Hibernation-(c)ShelleRivers.mp3
Erotic-Hibernation-(c)ShelleRivers.mp3
Reviews
Thursday, 05 January 2017
Wow. This was an incredible and unforgettable session. Domina takes you very deep and you wake to find yourself with her. For me it was an exquisite, extremely vivid, erotic and sensual experience and I really believed I was there. Hours later I still remember the experience vividly, a testament to Domina's extraordinary skills. I highly recommend this file to all.
Wednesday, 21 December 2016
There aren´t many words needed to describe this File...

A Close intimate encounter with your Owner where it feels as if time stands still

Althought i would give it 4 out of 5 Stars, because the instruction she gives towards the end aren´t clear, but because i actually can´t tell if this is true or if i simply can´t remember it i still have to give 5 stars, afterall with how lost i always get with her Voice it´s more then possible that i simply doesn´t remember it right xD




Friday, 09 December 2016
This is , and left me shattered.
More reviews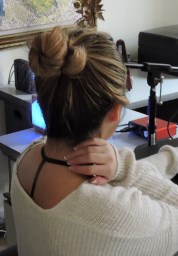 Get Updated