Fantasy House Door #1
LET ME RELIEVE YOU OF ALL YOUR ANXIETIES
Description
Level: Strong
Length: 59 minutes
Category: Fetish-Mind-Control-Brainwash-Erotic-Fantasy-Humiliation-Financial Domination
Sample: LINK
Let me relieve you of all your anxieties---Just trust me--giggle
Now get your MP3 and be a GOOD patient...Come to My office...let Me slip inside your mind. you are weak, mindless...unable to resist.
Product Download
fantasyHouseDoor1-COMPLETE-3pa8n4ls.mp3
fantasyHouseDoor1-COMPLETE-3pa8n4ls.mp3
Reviews
Saturday, 07 October 2017
i thoroughly enjoyed this. The mist, hand cuffs and then everything that happened in Doctor Shelle's office. Even in hypnosis i could feel my face got red from all the humiliating things that happened in there.
Friday, 05 October 2012
a good way to know how to deal with the Dominant Princess Shelle, this is a must have lesson for all Princess's slaves, as you will feel so relieved to fall deeper and to be that submissive :), i loved this file
Sunday, 05 February 2012
Journey slave review -- I think of all of Princess Shelle's recordings, this one is my favorite. It's placed under the category of financial domination, but it wasn't as invasive as I initially thought. It also has some amazing humiliation elements, so If you're into that kind of thing, you really should check it out. You have to be able to move around during this file, but it never caused me to lose my trance. Overall it is an amazing recording.
More reviews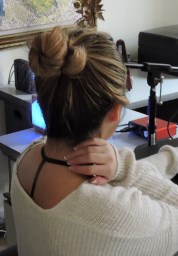 Get Updated