Fantasy House - Helpless
This file will take you to a place where anything can happen.
Description
Level- Moderate
Length- 32 minutes
Sample - LINK
This file will take you to a place where anything can happen--float into the world of My imagination and find yourself Helpless.
Product Download
BoundandHelplesstake1----.mp3
BoundandHelplesstake1----.mp3
Reviews
Tuesday, 11 July 2017
This amazing file is one of my favorites!
I was overwhelmed by the feeling of being bound and helpless. I love the surprises and unexpected turns in this session and I'm looking forward to experience the new trigger I learned!
Monday, 24 November 2014
Just as the title suggest Your will bring you into a situation where you are absolutely helpless. So Your Domina can do anything She likes to do with you. And after this session you will crave to be totally helpless. Furthermore Your Domina will have to power to bring you into such a situation by using a freshly implanted trigger. So if you are like me a fan of bondage and need to be at the mercy of a dominant woman then this is an important file for you and should be purchased. If the thought of that frightens you than maybe you shouldn't buy it because afterwards it'll be too late for you.
Sunday, 24 March 2013
i start off by relaxing to a super sweet soothing, rather traditional induction... and soon find myself helpless. Bound and helpless, and quite at the mercy of a very suddenly very Dominating Princess, and all i'll reveal is that She's not alone... Bound and helpless and very seriously subjugated. A rather full featured fantasy, this session is a perfect fit for my moments most submissive. i love my Domina.
More reviews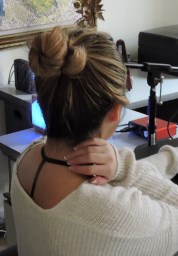 Get Updated