FOCUS
This session is very powerful and somehow creeps up on you...
Description
Length: 49 minutes
Category: Brainwashing-Mind Control
This session is very powerful and somehow creeps up on you, you are held defenseless and helpless.  The subject (you) is expecting to be taken but the relaxation and the constant focusing becomes a major distraction.  So, by the time you more assertively exert your control, you are caught a little off guard...particularly by how strong the suggestions feel and how one perceives the loss of control and free will.
I understand your predicament, My pet, and that is why I have created this mp3 session just for you.  It will help you see past the chaos and confusion, giving you a clear path to FOCUS on what W/we really want.  Only through training your mind and self-discipline can you ever hope to find the balance you seek, and as your guide and mentor, I am here to help you.  Through the singular FOCUS and prioritization of your thoughts, I will free your mind, putting everything into proper perspective - My perspective.
So, be My goodboy and prepare yourself for an incredible journey of relaxation and relief from the rigors of your day knowing that once you've listened to this session you will be more focused - something W/we both want for you.
Suggestion---LISTEN NOW.
POWERFUL, mind control, brainwashing and deep EROTIC HYPNOSIS...subliminal suggestions, special erotic effects, mind boggling words.
Product Download
Focus-(c)ShelleRivers.mp3
Focus-(c)ShelleRivers.mp3
Reviews
Wednesday, 09 May 2018
i am just wow, sooo deep, sooo focused, so easy to switch focus on command, such powerful feelings, well i don´t really know how to describe this one, i feel so free knowing that all i have to do is to focus on serving Princess Shelle, no more choices that overtime got way to hard for me to decide on anyway, just focus on what´s important Princess and obey, obey, obey :D
Tuesday, 17 April 2018
Sometimes during life we can lose track of what is truly important in life. Focus reminded me of my proper place and was a good reminder of how amazing it feels to focus on, and server Domina Shelle.
Monday, 16 April 2018
i love Her programming. She does control me so well, and Focus helps me to serve Domina Shelle.
More reviews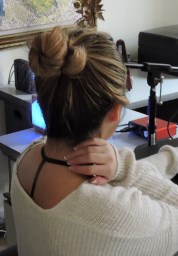 Get Updated