Gift of Love - $25
Give a gift of Love to your Domina - $25
Description
These tributes are to be used:
for a personal love contribution to your Mistress Owner,
as a sign of your service and devotion,
in thanks and appreciation for Owner's love and attention.
as a sharing with Mistress of benefits you have received,
for having permissions granted,
for redemption from disobedience.
Product Download
Shelle-Strokes-of-Love.jpg
Shelle-Strokes-of-Love.jpg
Reviews
Thursday, 14 September 2017
my Domina, thank You for this past Tuesday's session. It was incredible. i've never experienced anything like that before, and it had my legs weak & shaking for the remainder of the day. It was a constant reminder of Your power over me. i was truly amazed by how conditioned i actually was, and You proved that to me. i obeyed, and i loved it. i waited in anticipation for the next command...and the next...eager to please Your ever word. i surprised myself by how compliant i became...no though...not hesitation...just obedience and pleasure. You gave me so much that day that i had to give back at least a fraction of that with this gift. Thank You so much for that experience. i'll never forget it.
Thursday, 24 November 2016
Please accept this gift to my perfect Domina as a token of my love and respect to you. slave.
Tuesday, 26 July 2016
Thank You Domina for helping me to be a better person and the best slave i can be.
More reviews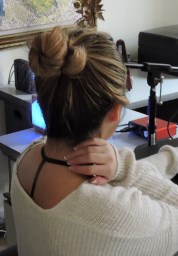 Get Updated