Gift of Love - $30
Give a gift of Love to your Domina - $30
Description
These tributes are to be used:
for a personal love contribution to your Mistress Owner,
as a sign of your service and devotion,
in thanks and appreciation for Owner's love and attention.
as a sharing with Mistress of benefits you have received,
for having permissions granted,
for redemption from disobedience.
Product Download
Shelle-Strokes-of-Love.jpg
Shelle-Strokes-of-Love.jpg
Reviews
Sunday, 14 February 2016
Just a little something to lovely Domina Shelle. She takes so good care of Her slaves. I cannot describe how serving Her makes me feel. It's a happiness that goes all the way through me.
Thursday, 18 June 2015
I love the name of this tribute, because that's just what it is. I give to Domina because I love Her with all my heart and soul. She definitely gives back too. With Her love for us, and all Her hard work. Domina puts a lot of time into the training She gives us. We're so lucky to have the honor of belonging to Domina shelle. I'm so grateful for all my Domina does for me. Thank You Domina Shelle, here is just a small token of my deep and ever lasting love for You.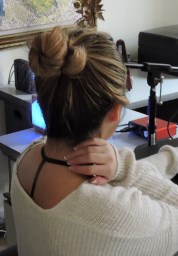 Get Updated