Hot Legs
My Hot SEXY legs in black stockings.
Description
You will love My sexy legs covered in sexy black stockings.  Take in every delicious inch...Such a SEXY tease.  Very SEDUCTIVE!
Product Download
Shelle-Sexy-Legs.zip
Shelle-Sexy-Legs.zip
Reviews
Friday, 11 July 2014
Oh these beautiful legs. How much i want to massage them while kneeling in front of My Domina!
Thursday, 27 June 2013
those are legs of a Princess massaged, and get the right service from a loving slave ;)
Friday, 21 June 2013
Books? i don't need books anymore... why read when i can just stare at Princses Shelle's legs instead?? So Beautiful... Soooooooo Beautiful!!!!!
More reviews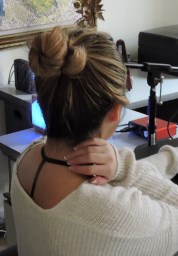 Get Updated