I Love PINK
Domina in mmmmm pink thigh high boots.
Description
I think you will love My sexy pink thigh high boots, sexy short skirt.
Product Download
I_love_PINK.zip
I_love_PINK.zip
Reviews
Saturday, 24 January 2015
Domina SHELLE is beautiful! She is stunning in pink. i look forward to serving her.
Saturday, 06 September 2014
The visual Domina Shelle, a sight to behold, becomes an even more Object of Desire to Worship and Obey
Monday, 08 July 2013
Yes its true... i now have an obsessive fetish for Princess Shelle in pink thigh high boots. Absolutely too delicious. Only Princess Shelle!
More reviews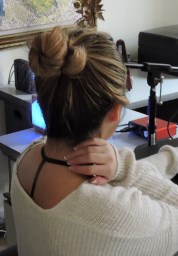 Get Updated