Lady H - Hypnotic Chains
Lady Helena's "Hypnotic Chains"
Description
Hypnotic Chains by Lady Helena--Shelle's slave girl
Description (26 minutes):
My Subject, Imagine spending a night with your Lady sexually tormenting and teasing you to the brink of insanity as you lay on my bed chained, helpless and longing for release. NOW fantasize about what I would do to you.
I love the thought of having you helpless, powerless to my every whim and desire. I want to take you down again... into a place where you are completely helpless and COMPLETELY Obedient. I know just the thought of your being weak before Me Arouses you...I may tease and play with you sometimes and I may even push your limits occasionally... However there should be no Fear this time... hehehehehe.......
You will be left dreaming of ME, edging For Me.... And My Hard good lil darling subject you will enjoy every little moment !!!!
Product Download
Hypnotic-Chains-(c)LadyHelena.mp3
Hypnotic-Chains-(c)LadyHelena.mp3
Reviews
Thursday, 18 May 2017
i found the induction nicely relaxing in this
Friday, 05 May 2017
This was an amazing, awesome file. Lady Helena has quickie become of powerful and gifted hypnotist. Domina has allowed Lady Helena to take some control of my mind, and control it She has. Like my Domina, I can not resist my Lady Helenas every command. This file powerfully deepens Lady Helenas powwr and control over me.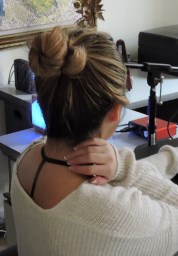 Get Updated