Lady H - Masturbation Control Assignment
Lady Helena's "Masturbation Control Assignment"
Description
Masturbation Control Assignment by Lady Helena--Shelle's slave girl
Description (11 minutes):
Naked and on your knees, prepare to stroke, when you are told to. This NAUGHTY Masturbation Control Assignment will allow you to (jerk off) with My permission, under My guidance and My instruction. This is part of your training in which you will beg Me to take control and possession of your HARD ACHING cock, which will belong to Me.
Product Download
Masturbation-Control-Assignment-(c)LadyHelena.mp3
Masturbation-Control-Assignment-(c)LadyHelena.mp3
Reviews
Friday, 18 November 2016
This short but oh so very sweet file starts hot and goes supernova quite quickly. If you have not yet heard Lady Helena's sultry voice in complete control of you.. well my friend, you are certainly missing something amazing.
Saturday, 05 November 2016
Mmm, such a sexy, arousing, hot file from Lady Helena.
Saturday, 22 October 2016
This assignment is truly enslaving...accept your place as Lady's enslaved property. Let her voice take you to a new level of pleasure and submission. Become your Domina's slave Girl's helpless boytoy accepting your reality of who and what you truly are.
More reviews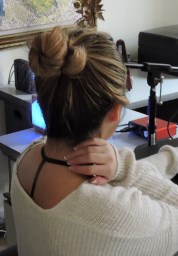 Get Updated