Leak in your Head
I will fix a leaking drip in your brain... VERY POWERFUL session.
Description
Length: 50 minutes
While I was deep into your mind the other day, I noticed something that needs My immediate attention.  Something that must be corrected by Me...Nothing too serious.  I found a leak and it must be corrected.  Don't worry I have all the HYPNOTIC tools and the EXPERIENCE to deal with such a problem.  Once I am done, your mind will be functioning perfectly, just the way I want it.
This session is VERY POWERFUL and you will want to listen closely to My voice.  I always know what you need...I will fix your leaky brain.
For the best effect, listen to Breasts in your Head in preparation, together with Voice in your Head.
Includes - Subliminal messages, Binaural beats, HYPNOTIC COUNTDOWN to NOTHINGNESS.  Brainwashing, Mind Control. 50 full minutes of deep trance.
Product Download
Leak-in-your-Head-(c)ShelleRivers.mp3
Leak-in-your-Head-(c)ShelleRivers.mp3
Reviews
Tuesday, 30 May 2017
I had a leak in my head that Domina fixed. I know sometimes I need repairs to bring me back to the place I need to be. I need to be serving Domina with every fiber of my being. Will at all times to obey Her without thought.
Saturday, 20 May 2017
This file is very powerful. It really fixed one problem I had. It's a little scary to get this fixed but I think this was necessary. Thank beloved Princess for always caring for us that we can care for you...
Friday, 19 May 2017
Domina Shelle always exceeds my expectations, she is so talented. i am made better by Her and for Her.
More reviews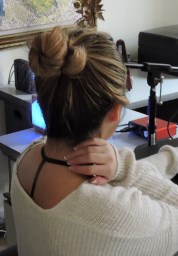 Get Updated