Lunch Money-10
Give Me your lunch money - $10
Description
Did you like My story?  Wasn't I WICKED to do that to those boys?  Do you really want to know how the story ends?
Give Me your lunch money...isn't that sexy.  Just empty your pockets. ~~~giggles~~~  Keep enough for an apple though.
Reviews
Friday, 13 May 2016
It's only a small tribute, but pleasing Princess is priceless...
Monday, 16 November 2015
I love to give Domina Shelle my lunch money. It just feels right to me. Obedience is pleasure.
Saturday, 04 April 2015
i had given Princess my lunch money recently. But have been so beguiled that i must have forgotten my thanks here.
More reviews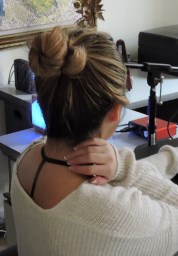 Get Updated