Monthly Obligation - $100
Show your obligation to your Domina whom you LOVE. $100 monthly.
Description
I am PLEASED that you have commited yourself to Me.  Sacrificing for your Domina makes you happy.  Such a beautiful way to show your Mistress just how much you LOVE Her.  Proving your DEVOTION and LOYALTY is your ONLY desire now.
Product Download
Monthly-Obligation-yzn9ew2b.mp3
Monthly-Obligation-yzn9ew2b.mp3
Reviews
Saturday, 20 August 2016
it feels so rewarding to please Princess Shelle with my monthly obligation. When she is happy, I am happy, too.
Thursday, 25 February 2016
It is an honor and a privilege to serve Domina Shelle. i am thankful to be Hers.
Friday, 22 May 2015
i give more than i should, less than i want to. i can do so little for you, Princess, to make your life easier. And in return? i don't deserve all you do for me. i beg for your attention, and you deign to give me just enough to make me swoon. Your pleasure is my one concern. When i mantra i feel close, moaning my mantra with trembling lips. When i send my monthly tribute, i'm on cloud nine for the whole day! Looking forward to being closer and closer to you, losing myself in YOU. Thank you again and again.
More reviews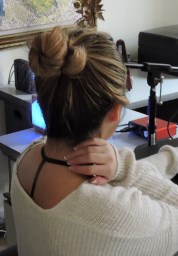 Get Updated