Monthly Obligation - $200
Show your obligation to your Domina whom you LOVE. $200 monthly.
Description
I am PLEASED that you have commited yourself to Me.  Sacrificing for your Domina makes you happy.  Such a beautiful way to show your Mistress just how much you LOVE Her.  Proving your DEVOTION and LOYALTY is your ONLY desire now.
Product Download
Monthly-Obligation-yzn9ew2b.mp3
Monthly-Obligation-yzn9ew2b.mp3
Reviews
Saturday, 11 November 2017
Thank You Domina for granting me this tribute. I put my money where my mouth is. And my mouth is busy kissing your feet!
Thursday, 02 April 2015
Thank YOU my Princess for allowing YOUR slaves to support YOUR work it always feels good to be devoted for Domina's pleasure the Obligation is important for me and i want to do it all my life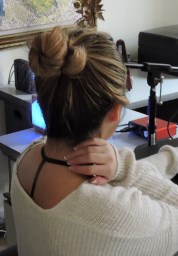 Get Updated