Monthly Obligation - $250
Show your obligation to your Domina whom you LOVE. $250 monthly.
Description
I am PLEASED that you have commited yourself to Me.  Sacrificing for your Domina makes you happy.  Such a beautiful way to show your Mistress just how much you LOVE Her.  Proving your DEVOTION and LOYALTY is your ONLY desire now.
Product Download
Monthly-Obligation-yzn9ew2b.mp3
Monthly-Obligation-yzn9ew2b.mp3
Reviews
Saturday, 11 November 2017
Loyalty, Servitude, Devotion - Tributes do make me happy! May i Please give You more my Domina!
Thursday, 26 February 2015
When my Domina accepted me as Her c to be so much closer to You through the contract. i am very excited for O/our future where You will train me to be more perfect for You.
Sunday, 15 February 2015
i am so excited about my slave contract with Domina Shelle. For all this time, it seemed very unfair that Domina, works hard to create this incredible world for me to live in. She is generous in giving Her creativity, care and affection. In return, i sit back and give Her my mind and body, not at all difficult to do. Now, as Her owned slave, i feel a sense of completion, that Domina is more a part of my life. i want to share with Her some of the fruits of my labor, as meager as this is, compared to what She has done for me. i love the sense of this obligation to take care of this beautiful, wonderful Mistress. i am looking forward to finding out what Domina will do with me as her devoted, loving slave.
More reviews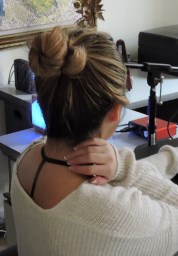 Get Updated