Monthly Obligation - $50
Show your obligation to your Domina whom you LOVE. $50 monthly.
Description
I am PLEASED that you have commited yourself to Me.  Sacrificing for your Domina makes you happy.  Such a beautiful way to show your Mistress just how much you LOVE Her.  Proving your DEVOTION and LOYALTY is your ONLY desire now.
Product Download
Monthly-Obligation-yzn9ew2b.mp3
Monthly-Obligation-yzn9ew2b.mp3
Reviews
Thursday, 01 December 2016
You give meaning to my life. You instruct me and guide me. i don't want to think of where i would be without You. Please accept this gift knowing i give it with love and thanks.
Saturday, 23 April 2016
i am so lucky to belong to Domina Shelle. i need, want, and crave my enslavement to Her. i've never regretted signing Her contract or wearing Her collar.
Tuesday, 01 December 2015
I feel very fortunate to be able to call myself a Contracted Slave to Domina Shelle. I want to serve Her to the best of my ability and in every way She desires. The monthly contribution is the least I can do to show my Domina how grateful I am. She puts so much love, time and hard work into everything She does - no amount would ever compensate for what She offers. All we can do is give what we can to make Her life a little easier.
More reviews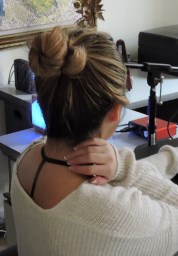 Get Updated