My Sexy Ass
You love My ass...
Description
Serve My sexy ass...On your knees slave boy.
I know that you're getting all hot again...
Product Download
My-Sexy-Ass.zip
My-Sexy-Ass.zip
Reviews
Monday, 20 July 2015
Something about my Domina's ass just drives me wild. Everything about Her is so beautiful, from Her curves to Her textures. A gorgeous body to match Her wonderful voice, talk about a winning combination!
Wednesday, 25 February 2015
Domina has the most incredibly sexy, alluring, desirable, addictive, fit, beautiful, a** fit for worship. My deepest desire now is to one day be so blessed as to worship it. I could at that moment die, as my life would be complete.
Saturday, 01 February 2014
Thank you Princess Shelle for some Sexy shots of your best Ass-ets.
More reviews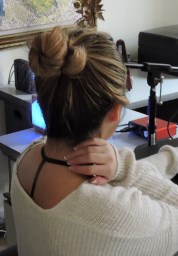 Get Updated