My Sexy Feet
You love My feet...
Description
I know that you love My sexy body, especially My feet.  Here are a few shots that I am sure you will love to fantasize about.
Can you imagine My unzipping your pants with My cute lil toes? ***Giggles
You can't get enough of My body, can you....
Product Download
My-Sexy-Feet.zip
My-Sexy-Feet.zip
Reviews
Tuesday, 23 May 2017
At the feet of the Goddess her subject resides. Embracing the beauty of toes so perfectly formed. Feeling the desire to be allowed to kiss each toe with a peck. In submissive delight accepting Her blessings of permitted servitude. Down far below content to kiss the ground where she stepped the slave worship Goddesssence that commands and controls... It is the only way at her feet to be every day.
Thursday, 20 June 2013
i lay my heart, soul, free will and all i am at THESE feet. The most Holy feet of my Goddess & Domina, Princess Shelle. ~ slave billy
Sunday, 26 May 2013
i want to lie at Princess Shelle's feet in joyful submission and adoration. Sooooooo beautiful... i want to kiss Princess' perfect feet forever.
More reviews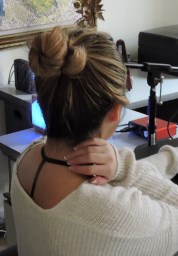 Get Updated