Obedience Saving Assignment
Obedience Saving Assignment for My puppy...
Description
Spending hard earned money wisely is something to strive for, leaving more to spend on things that are important to you.  Know your priorities and adjust your spending habits.  I am going to help you find ways to save money on the regular things you already buy.  The assignment has two parts and will last for 4 weeks.  I am using this Saving plan as a training assignment in obedience to go with your puppy training.  This will show Me you want to follow My instructions and for 4 weeks you are really thinking of obeying Me everyday.
Product Download
Obedience-Saving-Assignment.rtf
Obedience-Saving-Assignment.rtf
Reviews
Friday, 04 November 2016
Thank you Domina for the pleasure of serving you with this assignment. You always know what is best for me.
Saturday, 22 October 2016
i like this assignment. Has me thinking more of Domina at the most unexpected times. Should i get out of line and find this in a cheaper brand? Is this the best price for gas? i do feel like a puppy going back to Domina for approval. Woof, woof.
Saturday, 22 October 2016
i'm on the first week of this assignment, but i'm already noticing that i've started to think where i can get this and this item cheaper and so on.
More reviews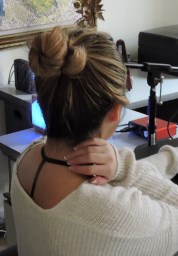 Get Updated