Pamper Me--Nails
Pay for ME to have My nails done.
Description
Pay for ME to have My nails done.
Nice shiny new nails makes Domina happy.
Your purchase includes a recorded MP3 download from your Domina.
Product Download
Tribute-Me-My-pet.mp3
Tribute-Me-My-pet.mp3
Reviews
Monday, 18 December 2017
It feels so good to tribute my Domina, it is the feeling of deep pleasure, when you think of your Domina and give a little sign of your appreciation and love to the Woman who is the most valueable person in Your life. Making the woman you love happy - that is what makes you happy.
Sunday, 10 September 2017
Unable to do Her nails myself, this is the next best thing. Pleasing Doimina pleases me. I am honored to serve and obey Her.
Friday, 04 August 2017
I love knowing that I can do something to please my Domina. I would paint Her nails myself if I could, but this will have to do. She deserves this and so much more.
More reviews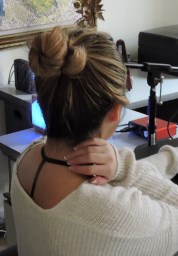 Get Updated