Pantie slave
This file will make you addicted to my panties.
Description
Level:- Mild
Length:- 21 minutes
Sample:- LINK
This file will make you addicted to my panties----every breathe you take will intoxicate you more and more with my scent----you will need a pair of My panties after this file!
Product Download
HypnoticPantyFixationwithechoanddelay.mp3
HypnoticPantyFixationwithechoanddelay.mp3
Reviews
Tuesday, 07 April 2015
Domina's panties are now better than any drug. Become enslaved to Domina's panties ... become enslaved to Domina. I am now Domina Shelle's helpless pantie sniffing slave.
Saturday, 17 January 2015
After i already got some panties of my Domina i had the need to increase my addiction to them. And my Domina gave me an addiction that is overpowering my weak mind. i cannot stop to sniff this sweet scent of Her still being at Her panties. The intoxication of Her essence lets me stay sooo hard and horny ... i only want to sniff and stroke... i've became Domina Shelle's panty sniffing slave.
Wednesday, 07 August 2013
I love being a pantie slave for our Domina Shelle... She describes her scent so realistic you almost could touch her delicious scent... I love her panties...
More reviews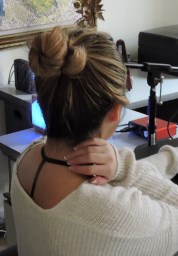 Get Updated