Roll of Dice
Masturbation and Edging Assignment
Description
Roll of Dice
This assignment is a game of Edging and chance.  The chance of Domina Shelle losing is very small.  you have to play with Me to win, up to 3 Free Permission slips, good for an "on demand" Domina's permission to Cum.  This reward cums with My personal Masturbation Instruction and includes My sexy picture for your stroking pleasure.
Product Download
Shelle-Roll-of-Dice-Assignment.rtf
Shelle-Roll-of-Dice-Assignment.rtf
Reviews
Sunday, 26 March 2017
i had fun with this game. It's very challenging and i didn't get even close to win it.
Tuesday, 21 March 2017
A fun assignment. Domina will tantalize you with a reward you desperately want, and then make you work hard to EARN it. :)
Sunday, 19 March 2017
A great assignment, seems easy because the rules are simple. In practice quite hard, but i need a permission slip.
More reviews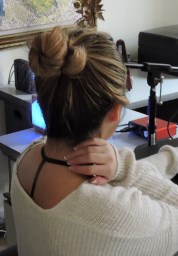 Get Updated