Sexual Addiction - Red
With this file you will find yourself in a sexual web of SURPRISE and ADDICTION...
Description
Level: Moderate
Length: 27 minutes
Sample: LINK
A sexual web of SURPRISE and ADDICTION~~~unable to resist the post HYPNOTIC SUGGESTIONS~~~Enjoy the STRONG TRIGGERS.  I hope that you have as MUCH fun with this file as I had making it!
Product Download
SexualAddiction---81876200.mp3
SexualAddiction---81876200.mp3
Reviews
Friday, 19 August 2016
How do triggers work? How far will i go for RED shoes?In "Sexual Addiction – Red" Domina Shelle implants several triggers around the color red. If you are used to her voice and style of hypnosis it is straight forward to go into trance and let Her do the magic on your vulnerable open mind. The triggers come in different levels with increasing impact from pure sexual arousal, red dresses, red shoes up to a really unconventional social behavior (null, more i cannot tell without spilling the beans). rnWhat i can tell however is what happened afterward – when the trigger fun began:rnFor me triggers are never a one to one equation, not just a "if-then". They hide, spin around come out and hide again. They start to mix with own thought – creating new ideas and confusing behaviors - different results than Domina intended in the first place (null, i assume) - it is a creative process. In the file "Sexual Addiction – Red" my subconscious and conscious mind immediately "accepted" the first few trigger. Arousal, starting to flirt with women who had triggered me... But with the last one – I had many resistances. This one went to far. But am I free of it? NO – I am not! It is working on my mind all the time "What if i would do it?" "Could i really do THAT?" creating side effects and sparkles like firework in my mind. In one occasion i was so confused that i moaned "Ohh RED" out loud when someone greeted me. (null, she answered "Hey Blue" without knowing how accurate she was describing the feeling in-between my legs.) And stuck between my red arousal and the reluctance to go through with all of the triggers i do not know what to do. To find clarity and resolve the confusion I am compelled to listen to "Sexual Addiction – Red" again and again and again. This is how i like my triggers! Thank you my Domina Shelle!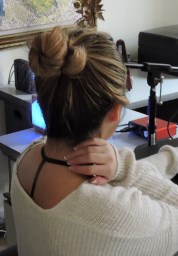 Get Updated