Sexy Body Shots
You love My body...
Description
Some sexy shots of your Princess/Domina.  I know that you love My body and you cannot get enough.
Product Download
My-Sexy-Body.zip
My-Sexy-Body.zip
Reviews
Tuesday, 01 July 2014
Princess Shelle's beautiful body is way to perfect to belong to a human beeing. You are a Goddess.
Tuesday, 27 August 2013
Princess is absolutely divine. These pictures are wonderful. Now excuse me while I stare for a while....
Sunday, 26 May 2013
Princess Shelle is the most Beautiful Woman in the world.
More reviews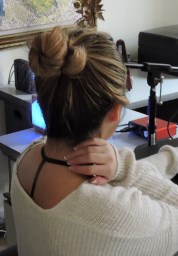 Get Updated