Sexy Satin
Shelle in sexy black satin...
Description
Beautiful and dressed in black satin.  The perfect dress with the perfect slit.  Revealing My perfect body.
Product Download
Shelle-Sexy-Satin.zip
Shelle-Sexy-Satin.zip
Reviews
Friday, 26 February 2016
Domina, a Dream in Black Satin... Powerful... Seductive.. and ooh so Sexy
Sunday, 20 December 2015
my Domina dressed up in silky black satin, showing Her sexy long legs. The black dress She is wearing increases Her natural dominance even more. i dream to be pet by Her satin gloves while i lick Her heels and massage Her legs. Thank You my beloved Domina for sharing Your beautiful body with the world.
Sunday, 20 December 2015
It's so hard to stay in chastity, but i can Only Obey my Domina
More reviews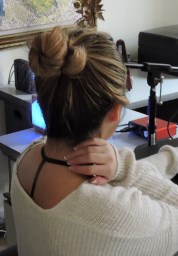 Get Updated