Sexy Surprises
Admire your Domina...
Description
Admire your SEXY DOMINANT Domina.
Set includes 10 of My favorite shots from 2015 Photo Shoot.
Product Download
Shelle-Sexy-Surprises.zip
Reviews
Monday, 18 January 2016
Absolutely stunning! I couldn't imagine anyone more perfect. I feel so lucky to be able to serve such a beautiful princess.
Sunday, 19 April 2015
Domina Shelle is so perfect and sexy in this set, as always. She makes all of Her outfits look great. What's not to love?
Monday, 06 April 2015
Princess Shelle is most sexy Domina lady that I see in life.. Princess Shelle is an goddess
More reviews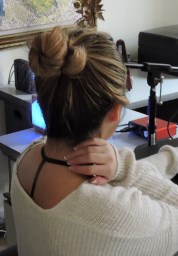 Get Updated