Shelle and her professor part 1
Princess Shelle goes off to college
Description
Shelle and her professor part 1:- a sexy, thrilling, and erotic story, as Princess Shelle goes off to college and immediately finds someone to "play" with and do her bidding. Listen to the professor become the "student", and learn Shelle's rules.
Product Download
AUDIOSTORY----shelleandtheprofessorPart1.mp3
Reviews
Monday, 23 February 2015
What an incredible surprise to hear the things our young Domina is capable of doing and saying. Her range goes across the entire spectrum of domination. Quite fun to learn this about Domina.
Friday, 19 July 2013
This is a blackmail story. i for one don't like this fantasy much, that's why i give only 4 stars. But it is very erotic. So if you like blackmailing, this would be a 6-star file for you.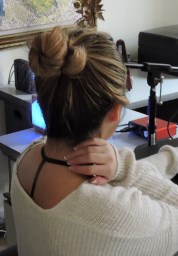 Get Updated