Shelle Body Stocking
Touch...kiss...feel My soft and silky skin through My stockings...
Description
Can you imagine, you on your knees kissing My toes, My sexy feet....and feeling My soft silky skin through My lacy stockings....Hummm, sooo sexy.
pet you want Me, don't you...come to DOMINA....
Reviews
Wednesday, 25 March 2015
Yes my beloved Domina only on my knees i am able to look at Your perfection. i crave to kiss Your toes and Your sexy feet. With this lacy body stocking on Yours this feeling is even stronger. Your adorable body shining through it is so excitingly hot. i wished i was that body suit.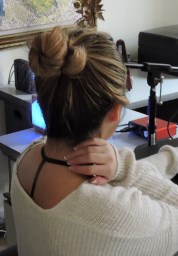 Get Updated