Shelle's Pleasure Slave
Can you imagine your PLEASING Me...Giving Me PLEASURE...The most EROTIC SEXUAL PLEASURE
Description
Level: SEXY
Length: 22 minutes
Category: Erotic
Sample: LINK
Can you imagine your Princess?  Yes, Me...and your PLEASING Me...Giving Me PLEASURE...The most EROTIC SEXUAL PLEASURE.  Yes, you kissing My sexy sweet toes up to My slender ankles, all the way up to, well you get the picture...Princess may allow you to join Her most EROTIC moment...Just because you are MY special GOODBOY slave.
Sweet, I hope that you love My lil toes and hummmmm so much more....be ready...
Product Download
Shelles-Pleasure-Slave-2seom0vy.mp3
Shelles-Pleasure-Slave-2seom0vy.mp3
Reviews
Sunday, 08 April 2012
Led down into trance before you consciously realise what is happening you find yourself alone with your Domina. This body worship file feels a lot like a reward for being Her good boy. Obedience is it's own reward but this feels very good too.
Saturday, 07 April 2012
Domina begins the description of this file by this sentence Can you imagine your Princess ? Yes, Me... and you pleasing Me... Giving me pleasure... To answer than question, I can say, all my free time are spent to imagine pleasuring Princess. This is my most important fantasy. Pleasuring my Domina, nothing in life is more important for me. Nothing more to say, than this file is all about this: pleasuring my Domina. And this is just more real, when I hear her voice guiding my trance. Princess I need to please you, over and over again.
Friday, 06 April 2012
This is pure beautiful. Imagine what you will, this is sweeter, and better, and sweeter, and better. So simple, so sweet, so very very very erotic. Obedience is pleasure because Princess knows best, and can make me feel as i do after listening to this: warm, happy and just soooo good... And of course head over heels for my Princess and Domina. In this file Princess Shelle shows clearly that pleasing Her is the way to happiness... Thank You Princess!
More reviews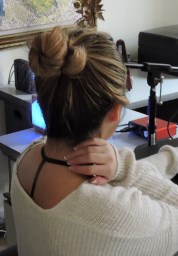 Get Updated