Shelle's School For men 501 - Part 1
The Fifth in the series of Shelle's Classroom files---Lesson: CONFUSED Part 1
Description
Lesson: CONFUSED Part 1 - Taught By Professor Shelle
Category: Shelle's School For men-POWERFUL BRAINWASHING
Level: Strong
Length: 33 minutes
Sample: LINK
Sometimes men are confused---they shouldn't be!!! The first part of a two part class which will explain the reason why men are confused—-the second part will prevent your confusion from returning -giggle. These are VERY important lessons---probably THE most important and powerful lessons in the second semester.
THIS FILE IS A MUST HAVE. If you missed any of My first 4 lessons, you can get them here.
Product Download
Shelles-Classroom-501-Part-1-l4hcdm9e.mp3
Shelles-Classroom-501-Part-1-l4hcdm9e.mp3
Reviews
Thursday, 09 April 2015
World would be a much better place if it were ruled by women and men were focused on pleasing and serving women. Domina Shelle is actually doing important work by teaching men what their correct role in the world is.
Wednesday, 27 June 2012
it's really a must have file, to feel that peaceful feeling i am having now,, you should get it, it's really one of the best, how i Love it to be that peaceful :)
Monday, 25 June 2012
Another class, means more to learn. And this file talks about my feeling of confusion that spread over me day after day. After this class, I won't never be confused, because I know my place in the world. Thanks to teacher Shelle.
More reviews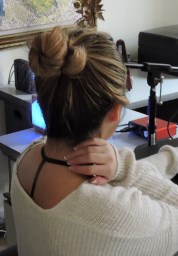 Get Updated