Shelle's School Girl Pics
See ME in My little school girl outfit.
Description
Do you remember girls like Me when you were in school...fun school days...This is MY favorite outfit.
On your knees...look up My skirt.
Product Download
Shelle-School-Girl-Outfit.zip
Reviews
Wednesday, 25 March 2015
OMG i do not remember girls in school dressed that seductive like Domina Shelle did here. When She would have been at my school i would have been most definitive on knees adoring Her and as a hormone flooded teenager i would have tried to take a glimpse under Her skirt. Not to think of those poor teacher which She might has manipulated by Her sexy look.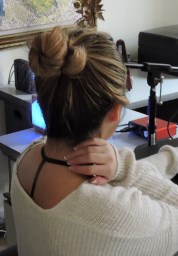 Get Updated