Shelle So Sexy
My soft Sexy and Sensual Picture Set...
Description
I will melt you...you will feel as if you are really approaching Me... so close to Me.... so close you can almost smell My perfume... so close that you could gently move My hair to the side to reveal the left side of My neck... so close that you will imagine softly kissing My neck from below My ear to the base of My soft sexy shoulder...you will want to drop to your knees and weep, begging for MORE.
Have I enticed you? ... and that is ONLY one of the pictures.
Product Download
Shelle-Sexy-Shelle.zip
Shelle-Sexy-Shelle.zip
Reviews
Tuesday, 21 July 2015
Domina Shelle really is a sight to behold. I just love Her legs, and Her hair looks so pretty and healthy. Images of my Domina truly dominate my thoughts.
Tuesday, 01 July 2014
Thank You Mistress for these awesome pictures. To call them sexy is an understatement.
Friday, 28 March 2014
Princess Shelle is a temple and I'm extremely pious. I attend (stare) regularly and devote myself thoroughly. I always obey and never question Her. She is powerful, beautiful, and perfect. These pictures are sexy as hell.
More reviews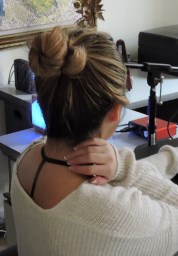 Get Updated