Sissy Changeling
The beginning of a soft SEXY journey of transformation and development to sissy.
Description
Level: Moderate
Length: 21 minutes
Category: Feminization
You have felt the stirring of your feminine self.  Now we will take the next step together, as your transformation begins to take hold.
This is the first step in your development, and you will need to listen to this file several times before moving on to the next step.
If you are not sure of your inner desires for feminization, take a step back and work your way through My Sissy Curious series.
Product Download
Sissy-Changeling-f9wlhvs2.mp3
Sissy-Changeling-f9wlhvs2.mp3
Reviews
Saturday, 09 April 2016
i love my feminine site and i am so grateful that my beloved Domina Shelle helped me to discover it and helps me to improve it with every new day. i love to be Her lil sissy and i love pink!
Thursday, 09 May 2013
Loved it makes me feel so good knowing my thoughts are pink.
Wednesday, 10 April 2013
Listening to this made me feel very happy, very soft inside. This is a really good one and one i'd like to listen to more!
More reviews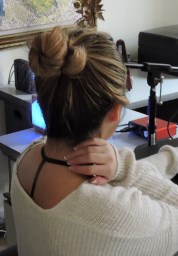 Get Updated