Subliminized - Final Focus
The FINAL session in the SUBLIMINIZED series...
Description
Length: 20 minutes
Category: Brainwashing-Mind Control--Erotic Hypnosis
The FINAL session in the SUBLIMINIZED series.  This session brings it all together.  So POWERFUL, so well planned...It's honestly a MIND fucking experience.  My sweet, there will be a TEST to follow soon....do subliminal messages really work...does your subconscious mind hear or see it all.  Studies have PROVEN it.  I will soon dissolve any doubts.
A hypnotized mind is open and easy to manipulate...especially by ME, a POWERFUL Hypno-Domme.
So listen NOW...and SLEEP...and OBEY...
Are you feeling it...I mean even the Title has subliminal messages...They are hidden everywhere...giggles
SUB----liminized....
Product Download
Subliminized-Focus-(c)ShelleRivers.mp3
Subliminized-Focus-(c)ShelleRivers.mp3
Reviews
Thursday, 03 May 2018
Domina's Subliminized files are pretty amazing – kinda strange not consciously hearing /perceiving Her words. Does the subconscious mind really hear them? Based on results of an increasing yearning for my Domina, I say the answer is a resounding Yes. Great compliment to Her hypnotized files and hope She makes more!!!
Tuesday, 17 April 2018
i always love it when i wake up from a file and can't really remember what happened. Especially when i have the incredible urge to start the file right over again. i'm not really sure what is being done to my brain, but i don't care. i am Your brainwashed slave Domina.
Thursday, 29 March 2018
I love listening to this whole series but this is my favorite one of the three so far because it's so quick which means I can listen to it over and over! I don't know what this file is doing do me but everytime I listen to it and wake up I am so horny for Domina control over me, I truly hope this is not the last of this series! Not much to say about the file cause I can't remember it but everyone should get this whole series. Everytime I wake up my head feels so fuzzy and it's hard to think but I l
More reviews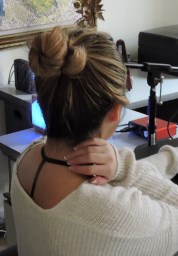 Get Updated