Sweet Sexy Ass
More sexy Shelle ass pics...
Description
More sexy shots of My sweet ass.  Cindy loved shooting these.
Just imagine you kneeling and admiring my beautiful hard ass.
Product Download
Shelle-The-Sweetest-Ass.zip
Shelle-The-Sweetest-Ass.zip
Reviews
Wednesday, 25 February 2015
I have always had an a** fetish. Now that Domina is the object of all my desire, and I'm so attracted, addicted, and obsessed with Her. This is visual nirvana!
Thursday, 27 June 2013
the right thing to do in front of that beauty is to kneel :) so you can always see that wonderful view
Friday, 21 June 2013
Words cannot describe undescribable perfection. What a privelege to be able to stare at these pictures of perfection.
More reviews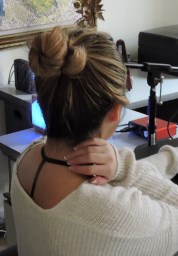 Get Updated