Tribute Me--Love Me
I appreciate when you show your LOVE for Me.
Description
Showing ME your love gives you and Me pleasure.  Thank you My pet, you know how to make ME happy...you definitely PLEASE Me.
You are such a goodboy to your Princess/Domina.
Your purchase includes a recorded MP3 download from your Princess.
Product Download
Tribute-Me-My-pet.mp3
Tribute-Me-My-pet.mp3
Reviews
Thursday, 24 March 2016
Domina Shelle makes this submissive's dreams come true. She's so awesome! i just love making Her happy.
Tuesday, 07 July 2015
Sending this to Domina Shelle is done without even thinking because she owns me, and she owns everything i have. Giving her this tribute just makes me feel like i'm helping and supporting her.
Thursday, 02 April 2015
Never thought that paying money may feel that good, just cause i truly LOVE Her it's different
More reviews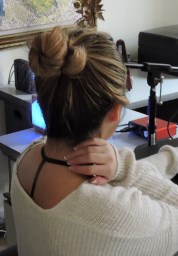 Get Updated