EROTIC HYPNOSIS MP3'S AND MORE
My pet, this is the PERFECT assignment, TRAINING you in COMPLETE OBEDIENCE and intended to bring you into closer contact with Me.  you love listening to My sessions, being addicted to My voice, enjoying your blissful arousal and HYPNOTIC brainwashing.  Now, you have the pleasure of doing My bidding when I call on you.  you love pleasing Me and you need ways to do so, you choose what to do for Me.  Then, be available whenever I want you to serve Me for HAIR, DINNER, NAILS, LOVE ME and added MAKEUP/SKIN CARE.
Now another way to PLEASE your Domina is by volunteering to help pay My monthly bills.  This is such a good way to take care of Me.  Sign up to pay one on My smaller monthly bills or contribute towards a portion of My larger bills (Grocery, Health Ins., Utility, and Auto Expense).  Use the payment buttons unless W/we have a separate payment arrangement.  Now you don't have to search for ways to PLEASE Me.  With your choice AMOUNT below there will be a download with complete INSTRUCTIONS.
Manufacturer:
Michelle Rivers
Results 1 - 8 of 8

Volunteer Assignment
Products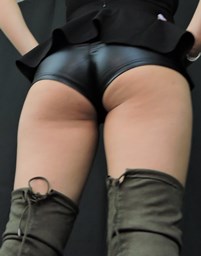 Get Updated